Dec 24 2014 5:02PM GMT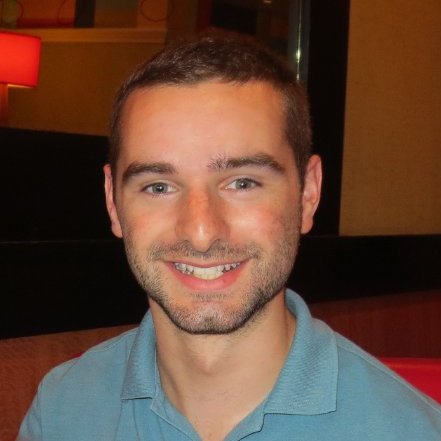 Profile: Brian Holak
Tags:
The traditional model of IT is going the way of the dinosaurs, according to former CIO and author Ian Cox, who recently chatted with Senior News Writer Nicole Laskowski and laid out a blueprint for how to disrupt old-school IT and what CIOs need to do to adapt.
As business models evolve, so too must the operating models that support them, according to SearchCIO's Harvey Koeppel, who predicts the triumph of the digital operating model in 2015. In part two of his exploration into what 2015 holds, Koeppel offers his CIO peers nine tips for surviving and thriving in 2015, plus a cautionary compilation of bad IT predictions.
Are you staying afloat or treading IT water when it comes to the Internet of Things (IoT)? In this Ask the Expert, IDC analyst Vernon Turner advises CIOs how to prepare for all that IoT data.
"We must give talented staff the freedom to experiment, to play, to have fun, to fail, and to try again," says Karen Dahut, executive vice president of Booz Allen Hamilton's strategic innovation group. Learn about Dahut's innovation best practices, plus what Etsy looks for in a data analyst and proof that vampires don't exist, in Laskowski's latest Data Mill.
On the TotalCIO blog, Features Writer Kristen Lee outlines three ways in which the cloud will shake up IT ecosystems in 2015 and how IT leaders can prepare. Plus, check out IDC's list of the four areas of security CIOs should consider.
Security isn't a one-department job — it's the responsibility of the entire company, according to Kevin Johnson, CEO of Secure Ideas, in a video interview with SearchCompliance Site Editor Ben Cole at the ISSA International Conference.
In her latest for the IT Compliance Advisor blog, Associate Site Editor Francesca Sales looks at Obama's planned response to the Sony hack, legislation regarding "back doors" in mobile devices and apps, and Microsoft's ongoing battles with the federal government over the storage of user emails.
Let's be honest: no IT strategy is without its setbacks. In this #CIOChat recap, participants look back on 2014 and reveal their biggest IT regrets of the year. Discuss your own IT regrets and what you learned from them in the comments section at the bottom of the piece. Then, in this #GRCChat recap, SearchCompliance followers highlight the hazards of active cyberdefense, and emphasize the importance of knowing the risks before hacking back.
Happy holidays! Please follow @SearchCIO, @SearchCIOSMB and @ITCompliance for our new stories throughout the week