Sep 21 2015 6:51PM GMT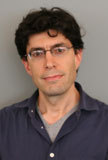 Profile: Jason Sparapani
Tags:
Measuring ROI for cloud investments isn't what it used to be.
As more companies consider moving their IT operations to the cloud, they've stopped thinking solely about saving on capital expenses and more about making the business more nimble, and ultimately, competitive, said Brett Gillett of Softchoice, a software reseller based in Toronto.
"Customers even over the last couple of years have become more cloud savvy and realized that there are opportunities for cost savings," said Gillett, who consults with companies that want to move to the cloud and builds and manages deployments. "But it really comes down to really speeding up your business, your time to market and your being able to deploy infrastructure for your clients."
In the past, businesses were more interested in one-to-one price comparisons: examining what it costs to run an application on premises versus running it in the cloud. If the analysis showed the cloud would return cost savings, that's where they'd head.
"That's the way the conversations used to be," he said. "What the conversations are like now is, 'Well, here's our budget, this is what we're spending and we think we can do it for that or less, but if it's a little more than what we're currently spending and it allows us to get to market a lot faster, we're still OK with that.' "
Human costs hard to quantify
Businesses still want to know what storage and compute hours will cost in the cloud, of course. But pricing models today make that relatively easy to do, Gillett said. What isn't easy is comparing those costs to what they're spending on premises. For example, it's hard to estimate what Gillett calls the human costs — the people businesses rely on to manage and maintain their physical infrastructure.
"Do they really, really know how much time their technical folks are spending managing that database environment?" he asked. "Do they know how much time in their on-premises database their administrators are spending to maintain that? In most cases they probably don't, so it's very hard for them to understand what it's actually costing them to maintain that."
Another question: What happens to those employees once the move to the cloud is made?
"Those bodies may not need to exist in a public cloud environment because you're offloading that to the provider; they're going to manage the facility, they're going to manage the physical network," Gillett said.
Giving those admins higher-value tasks like data analysis is a classic benefit of cloud computing — making better use of expensive resources. But it's harder for businesses to articulate what the savings would be.
See into internal services, see ROI
Businesses today are also interested in moving up the "value chain of cloud," Gillett said. He meant going from straight infrastructure in the cloud to platform services like managed databases. They cost more, but the advantage is businesses can offload tasks that don't differentiate them from their competitors.
"Everybody patches software," he said, to cite an example. "Everybody installs software, so why not offload that to a cloud provider so you focus on the data that's in that database, managing that data rather than managing the infrastructure that it sits on."
But factoring in such moves muddies the cloud calculations even more.
"As soon as you try to calculate the value or how much you're spending to patch or update your databases, that's a much harder thing," he said.
Businesses that are solidly grounded in ITIL, the protocol for delivering and supporting IT services, will have an easier time proving ROI for cloud investments, Gillett said. If businesses have visibility into say, how many help desk incidents they're managing and how much that's costing them, they can more easily make on-premises-to-cloud cost analyses.
"They really need to have a very structured system where they're recording all of the work they're actually doing, whether it's change records, incidents or problems," he said. "Without that it would be very hard to know how much time you're actually spending maintaining those environments."
Let me know what you think of the post; email me at jsparapani@techtarget.com, or find me on Twitter @jmsparapani.