Jun 17 2014 6:03PM GMT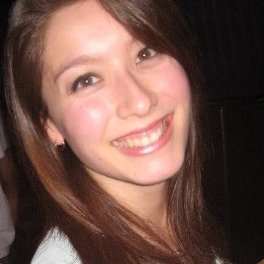 Profile: Kristen Lee
Tags:
The Boston TechJam, now in its second year, is an effort by the city's tech companies and industry groups to promote the local "innovation economy." And the boosterism was certainly front and center, including on the event's website. Would-be attendees were told that "Massachusetts has the world's greatest concentration of entrepreneurs, emerging and leading tech companies, top-tier academic institutions and students, world-class venture capitalists, incubators, and an eco-system of supporting service providers." For good measure, the online notice proclaimed, "There is no better place on earth to launch and scale innovative ideas that tackle the toughest challenges."
​No better place on earth may be overstating the case, for sure, (Hello, Silicon Valley!) but the mood was upbeat enough inside Faneuil Hall, the 1742 meeting hall that's now a popular tourist stop on the city's 2.5 mile Freedom Trail. When I arrived, the first of six startup companies was trying to convince a panel of judges why it deserved to win this year's pitch competition. (Prizes included a personal training with boxer/entrepreneur George Foreman III.)
As it turned out, the very first startup to go — Sharalike, a Cambridge-based mobile app that allows users to design slideshows — would end up with the prize, beating out what seemed to me the hands-down winner: Time Out, a mobile app that detects concussions designed by five high school girls from the nearby City of Winchester. (You'll be hearing more about their software app on our Small Business IT page.)
In between the pitches, some of Boston's most successful entrepreneurs took the stage to give advice about lessons learned while they struggled to get their companies off the ground.
Here are five tips for startup success that these entrepreneurs passed on to the audience of techies:
1) Have a business plan: "You have to think really hard about what you're going to accomplish."
Of course, you say. But having a rigorous business plan is easier said than done, said Rich Doyle co-founder of Boston-based Harpoon Brewery, best known for its India Pale Ale.  "Part of that is forecasting: you have to think really hard about what you're going to accomplish and hold yourself to those standards or else you'll never achieve them and you'll never have a benchmark to know where you should be." Doyle, who co-founded Harpoon Brewery in 1986 and was an instrumental player in the growth of the American microbrewery industry, wrote his business plan for the Harpoon Brewery during his second year at Harvard Business School after recognizing there was an unmet demand for European style beers.
While it is important to come up with a business plan, it is just as important to acknowledge that most business plans fail, said Donna Levin, co-founder and vice president of operations at Care.com, whose mission is to help connect families and caregivers. She said she wished she had known this when starting out as an entrepreneur.
"Don't be discouraged if it looks like your plan that you worked so hard on doesn't make it the first time," Levin advised the crowd. It is important for startups to have a plan a, b, c, and d.
2) Assemble the right team: "Happy cows make great cheese."
By right team, serial entrepreneur Suzie Kim Riley, means people who will stand by you through thick and thin.
"You go from the highest highs to the lowest lows and sometimes they can all happen within one hour," said Riley, founder and CEO of Aquto, a mobile ad platform. "And I would say that the key is not losing hope and having a strong team around you."
All five of the entrepreneurs who offered tips talked about the importance of a strong team and why startups, in particular, need to create a culture that empowers their employees and makes them want to stick around.
"Happy cows make great cheese," Brian Kalma, design chief at Blade, a venture capital firm and tech development studio, said. "So the lesson that you learn from that is basically that culture is king. It is arguably more important to hire for culture and hire the right people than it is to hire for talent and for the specific role that you need at that time."
And Kalma added that "employees stick around when you build a culture that works for everyone."
So how do you make sure you hire the right people who will positively influence your company's culture and help you be successful?
Levin suggests trying the "elevator test." Basically, when considering hiring someone, ask yourself if you could be stuck in an elevator with that person for three or four hours without wanting to kill yourself.
"And if the answer is 'I would kill myself' then they probably shouldn't be on the team," Levin said.
3) Communicate with your team: "Transparency is key."
"Communication matters," Doyle said. He was seconded by Andy Miller, chief innovation architect at Constant Contact, a company that helps its clients with marketing campaigns. Miller encouraged leaders of startups to share the good and the bad with their employees, if they want to build trust and loyalty. "I truly believe that transparency is key," he said.
4) Be realistic: "Make a 'to-not-do' list."
It can be difficult to admit you're not good at something; especially when that means relinquishing control over part of your business to someone more capable than you.
"What are you good at? And how is that likely to mesh with the stages of your business? Are you good at getting something off the ground? Or maybe you aren't really good at managing people," Doyle said. "Understanding where you are and what your talents are in the life-cycle of business is really important to know."
Levin said she wished someone had helped her realize sooner that sometimes, "there comes a point in time when you have to recognize that it's time to bring in a specialist. And sometimes this means you have to give up the stuff that you really love doing."
Doyle also suggests making a "to-not-do" list, emphasizing that it's important to eliminate projects that aren't worth your time. On Doyle's "to-not-do" list? Getting rid of things that aren't creative.
5) Know why you're starting this company: "It's that passion that's going to keep you going."
The reason is different for everyone. Some do it for money, some do it to be their own boss, some do it because they're passionate about their idea, etc.
"For me, I always started my companies because I came up with an idea and I felt like if I see somebody else doing this I will die. I just would hate that feeling knowing that it was my idea but somebody else is doing it," said Riley. "It's that passion that's going to keep you going."
Let us know what you think about the story; email Kristen Lee, features writer, or find her on Twitter @Kristen_Lee_34