---
January 31, 2017 7:47 PM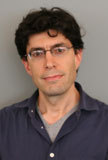 Profile: Jason Sparapani
Cloud Computing
,
Private Cloud
,
Public Cloud
,
TCO
Cloud computing has been on the market for more than 10 years, said Gartner analyst Donna Scott, but there's no shortage...
January 27, 2017 6:15 PM
With Trump's FCC pick, Ajit Pai, the future of net neutrality is uncertain. With Pai considering scaling back net neutrality rules, what do CIOs need to know? In
---
January 24, 2017 6:22 PM
Chicago-based IT trade association CompTIA, best known for its vendor-neutral IT certification programs, is launching its first IT professional organization this spring. "We absolutely hope that through this formalized association...
---
January 20, 2017 6:10 PM
This week, video game company ZeniMax accused Facebook-owned Oculus VR of stealing some of its key intellectual property and then using it for designing Oculus VR headset. In Searchlight,...
---
January 13, 2017 5:39 PM
Consumer privacy took center stage at Federal Trade Commission's PrivacyCon event held in Washington D.C. on Thursday. Senior Executive Editor, Linda Tucci explores how advancements in
---
January 6, 2017 6:02 PM
Artificial intelligence
A bevy of new consumer technology products were unveiled this week at CES 2017, but what does it have to do with CIOs? A lot, according to industry analysts. But it's not so much the fancy gadgets as the technology behind them that CIOs should be paying attention to. In
---