---
September 30, 2016 6:29 PM
CIO
CIOs are becoming business technologists -- and that's a good thing, according to speakers at this year's SIM Boston Technology Summit. This week's Searchlight delves into the act of


RSS Feed

Email a friend
September 26, 2016 9:23 AM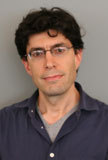 Profile: Jason Sparapani
Cybercrime
,
cybersecurity
,
hacks
The news that internet company Yahoo had information stolen on a half billion accounts in 2014 is further proof of this simple truth: Hacks are widespread and increasingly...
---
September 23, 2016 5:44 PM
This week, Google rolled out its new messaging app Allo, which is drawing a lot of attention because of its use of artificial intelligence. In Searchlight, Associate Site Editor Brian...
---
September 16, 2016 5:25 PM
This week, Uber rolled out self-driving vehicles in Pittsburgh. In Searchlight, Senior Executive Editor Linda Tucci talks with industry experts to find out what implications...
---
September 9, 2016 4:57 PM
Why should CIOs care about the new iPhone 7? Because employees and users care. In this week's Searchlight, Features Writer Jason Sparapani details the key announcements from Apple's recent event and...
---
September 2, 2016 5:24 PM
This week, the news of the four-year-old Dropbox hack resurfaced. We now know that over 68 million users' data were compromised. "What's interesting about this hack is that it highlights how long stolen credentials can lie dormant on the dark web and then rear their ugly heads far into the future,...
---