---
February 29, 2016 7:50 PM
CIO
A recent diversity report by Intel shows the chip maker is making strides towards a more inclusive workplace, but there's still a lot of work to be done -- and both Intel and the rest of the world know it. The real question is: what happens now? After a Searchlight column exploring 


RSS Feed

Email a friend
February 26, 2016 6:06 PM
CIO
The Apple-FBI debate on data privacy versus national security rages on. It has spurred enterprises to look at their own consumer privacy policies. In his Searchlight column, Associate Site Editor Brian Holak talks to the experts about
---
---
February 19, 2016 5:44 PM
Think augmented and virtual reality technologies are just for gamers and those looking to impress their dinner guests? Think again. In this week's Data Mill column, experts at Deloitte discuss
---
February 16, 2016 3:18 PM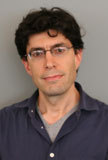 Profile: Jason Sparapani
Cloud Computing
For Todd Miller, IT director at Millar Inc., 2015 was "the year of security." The year of spectacular hacks at the U.S. Office of Personnel Management and infidelity...
---
February 12, 2016 5:23 PM
cybersecurity
,
mobile apps deployment
The federal government is stepping in to take on cyberthreats. In President Obama's new $19 billion national cybersecurity proposal, he aims to significantly beef up cybersecurity, but will it be enough to
---
February 5, 2016 5:20 PM
CIO
,
CIO Decisions
Intel's annual diversity report was released this week, shows that it's made some headway into increasing its workforce diversity: 43.1% of new hires last year were women or minorities, and there were 14.3% more women in leadership roles. But there's still more progress to be made, as Associate...
---