---
August 22, 2013 8:30 PM

Profile: Nicole Laskowski
One of the premises of Eric Ries' lean startup methodology is something he calls "innovation accounting."
"In traditional management, if I make a plan, and I successfully execute it...
August 20, 2013 6:49 PM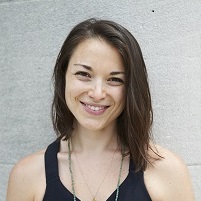 Profile: Emily McLaughlin
Want to know how mobility is influencing small business trends with regard to customer payments? The answer is at your fingertips -- literally. Arriving in email inboxes last week was an announcement from PayPal: "Your mobile card reader is Here." PayPal's new mobile card reader, PayPal Here,...
---
August 19, 2013 9:38 PM

Profile: Karen Goulart
Leveraging cloud for backend ops At Dallas-based TopGolf, CIO Tom LaPlante is one IT leader who goes well beyond lip service when it comes to innovation.  In just over year since he was named the golf entertainment company's first CIO, he has brought new life to business and change...
---