---
February 24, 2011 5:38 AM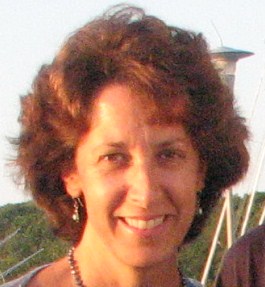 Profile: 4Laura
The topic of innovation made for choice dinner conversation last week when President Barack Obama met with a dozen titans of the IT industry at a private home in Silicon Valley, Calif. White House Press Secretary Jay Carney said Obama wanted to know how lessons learned by the technology industry --...
February 22, 2011 7:47 PM
You have been reading a lot about cloud computing on SearchCIO.com and SearchCIO-Midmarket.com lately. With good reason: The cloud is the latest game-changer in corporate IT. Sure, there's the...
---
February 17, 2011 5:57 PM
There are forces moving organizations down a path toward application retirement but, for some, it might be easier to keep a legacy application rather than put a more modern spin on it. The arguments for
---
February 15, 2011 3:14 PM
Disaster recovery in the cloud is manna from heaven for some IT executives. There's no grappling over IT dollars for DR for a given project. The cost of DR is simply slipped in as part of the monthly...
---
---
February 8, 2011 3:59 PM
The IT Infrastructure Library (ITIL) can be a useful tool -- for those who have ventured into it. Just 40% of 169 IT managers at midmarket firms surveyed by SearchCIO-Midmarket.com last year are...
---
February 3, 2011 7:35 PM
I've had an iPhone 4 for a few months now and I haven't even begun to tap all the things I can do, and I'm nowhere near taking advantage of all...
---
February 1, 2011 6:05 PM
Innovation is a popular topic among IT professionals and media. It's also one of the more misunderstood concepts. If you ask 10 CIOs what IT innovation means to them or to their companies, you will get 10 different answers. You will get some original thought on it; you will also get some useful...
---