Nov 7 2012 7:42PM GMT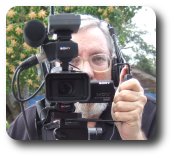 Profile: Robin "Roblimo" Miller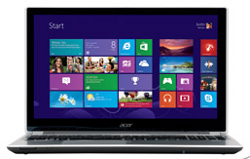 How do we know this? Because Computerworld blogger Preston Gralla compared the prices of two identical Windows 8 laptops, one full of crapware sold through Amazon, and a "clean" one sold through microsoftstore.com. The no-crap one was $699, while the polluted one was $599 (when this story was written; prices change). Not only that, Preston says, but "if you have a machine with crapware on it and want it cleaned, you can bring it into a Microsoft store — and the price you pay will be $99." So do we save $100 by purchasing the junked-up computer? Maybe, maybe not. But if we get one, the first thing we want to do is get rid of the junk that infests it. Here's how:
1) I recommend this for everyone using Windows 8 on a computer that doesn't have a touch screen: Install Classic Shell so you have a usable interface similar to the one on Windows 7 or XP.
2) Go to Settings -> Control Panel.
3) Find and click on Programs and Features
Now comes the fun part: Deciding which programs you need and which are garbage.
For instance, on my little Acer Aspire, the Realtek USB 2.0 Card Reader is essential if I want to read the little SD cards my camcorder uses. And the Synaptics Pointing Device Driver makes my touchpad work.
HOWEVER, humans sometimes make mistakes.
If you are human, there's a chance that you might make one yourself, one day. Today might even be that day, and removing a critical bit of software like…. oh, I don't know…. your wireless driver… might be today's mistake. So this is a good time — right now, before you start deleting software — to set up a "restore point" you can back up to if you remove useful software by mistake.
Now you can delete all the software you don't recognize. And if you remove something my mistake, go to the restore point, restore it, and no harm is done.
One important bit of software that will nag you like crazy is the trial version of whatever pay-for anti-malware package the computer vendor stuck you with. I personally use and recommend Windows Defender, which is a free download from Microsoft.
So continue removing screwy-sounding software until you get rid of it all.
After you're done, pay yourself $100. You deserve it!
—–
PS – Windows computers have been sold with a full complement of crapware for many years. This is not something new in Windows 8. And if you are contemplating buying a new Windows 8 computer, you should see if the one you want or something similar is available at Microsoft's own computer store. They have some decent deals from time to time.