Jan 6 2014 10:33PM GMT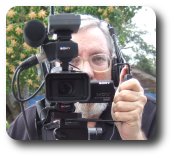 Profile: Robin "Roblimo" Miller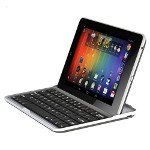 The Android OS, aside from (Yay!) being a Linux variant, may be the fastest-growing operating system in the world today. Add a bluetooth keyboard to a 7″ Android tablet, and you have a mini-notebook computer for less than $200. Add a wide-angle lens to that tablet or an Android phone with a decent built-in camera, and you have a pocket camcorder that may not be very good in low light conditions, but is fine for recording interviews at trade shows and other common video tasks. Apple's iPhone and iPad are unquestionably the BMWs of handheld devices, but look at the cars on the road. You see a whole lot of Hyundais and Fords and Toyatas for every BMW you spot. The reason for this is price. You can now buy a decent Android phone for well under $100, and good Android tablets currently cost $150 or less, with the price point for a name-brand Android tablet with a 5MP (or better) camera heading rapidly for $100.

Developers, Developers, Developers
For the longest time, Microsoft touted Windows as the operating system that had the greatest variety of software. Toward the end of 2013, there were at least a million apps for iOS, and 800,000 or more for Android. This may dwarf the number of programs available for current Windows versions. And if it doesn't, it surely will before long — at least outside of intensive CPU/memory use programs for CAD, video editing, and photo manipulation that are likely to stay on desktops and workstations for a good while. Everything else? Android, no problem. You can use Office365 (the cloud version of MS Office) on Android, and now, suddenly, you can even buy Android desktops and laptops.
Since Android, worldwide, now accounts for more than 75% of handheld computing device sales, Android apps are being released at a ferocious rate. The question isn't whether they will pass iOS (in sheer number) but when. As far as quality, we're just starting to see a significant numbers of unbiased app reviews for either platform, and without guidance sorting through that mass of excellent, good, and not-so-good programs it's almost impossible to get good software for your handheld with investing in inordinate amount of time searching for bits of gold in the apps haystack. (I may even put up an Android software review site myself at some point.)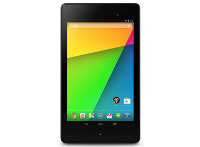 Hips don't lie, and neither do numbers
Sort of. There are some grave doubts about sales figures for Windows notebooks vs. Chromebooks, and Windows smart phones sales seem to be going nowhere.
I'm totally happy with my Samsung Galaxy Victory (Android) phone. My wife is totally happy with her surprisingly good ZTE Awe (Virgin Mobile-branded) phone. It's only 3G, but that's all Sprint (and therefore Virgin Mobile) have in our area, anyway. And we have a Kyocera Event phone as a spare that's not great, but is a lot better (after some judicious settings adjustments) than the customer reviews on the Virgin Mobile site would lead you to believe.
Note that my wife's AWE phone only cost $79. And that's full price on a prepaid network, not a bogus deal that requires a two-year contract or spreads the full price of the phone out over many months.
On the tablet front, I love love love my Asus MemoPad. I paid $149 for it, and probably could have gotten it for $10 less if I had been willing to wait. This is the same phone as the original Google Nexus 7 — but for less money. (I *like* the less money part!) which you can suddenly get for only $169.95 as opposed to $229 only a few days ago.
It won't be long before we think of $99 as the maximum price for a major-brand Android phone with decent specs. There are already some out there for $70 or so that are usable, if not great. (I bought one of these, upgraded to the Asus MemoPad, and sent the $69 tablet to a granddaughter who is thrilled to have it.)
How will Apple react? I recently saw a 9.7″ iPad 2 refurb for $239 (+$5 shipping). That deal is probably gone by the time you're reading this, but similar ones will surely come along if you keep your eyes open.
As always, the longer you wait, the less you pay for computer-type items. Except that by waiting you deny yourself the use of the device you're waiting to drop in price to the point where it's an unbeatable deal. That's why I paid $149 for my Asus tablet at a local store; so I could start working with it that very day.
I could have saved $10 if I'd been willing to wait a week or more for shipping. But I decided spending the extra $10 was worth it. This is where we have to look at values and costs other than the monetary ones, and base our purchasing decisions on many factors, not just price — even when we become accustomed to paying $99 or less for top-notch Android tablets and smart phones.
————
Note: I've said many of the things I say here in earlier posts, but it's a new year, and I obviously had things to add instead of just repeating old material. And Android is more popular every day, not only in the world at large but in my house, where a majority of computing devices now run it.