Feb 7 2014 10:32PM GMT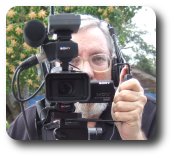 Profile: Robin "Roblimo" Miller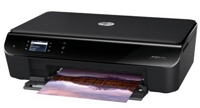 Many friends have told me I should buy a laser printer for my home office because it would cost a lot less per sheet to use than an inkjet. My response has always been, "I have a nearly paperless office, which means I don't do enough printing that ink costs really matter to me." So I keep using inkjet printers. I've tried many makes over the years, but I am back to Hewlett Packard, who made my first inkjet printer.

I am not getting paid to say, "I like HP printers." And one of the main reasons I like them is sure not to please HP: That their printers have more discount aftermarket ink cartridges and refill options available than any other that I've ever owned, and this works to hold down HP's own ink prices, too.
Note that when I say "best prices," I mean "lowest prices." HP probably doesn't agree with me that the "best" prices for printer ink are the lowest ones. That's too bad. Those of us with small or home-based businesses don't have as much money as HP, and I don't personally feel obligated to help HP make any more money at my expense than is absolutely necessary.
I bought my current HP Envy 4504 all-in-one not only because I can get low cost aftermarket ink for it, but also because it was dirt-cheap due to a clearance sale at Best Buy. And by cheap I mean less than $50. That's darn good for a device that prints, scans, and copies, and comes with excellent software for Windows, Linux, Mac, and Android. Since I have all of these operating systems on one device or another, I love having a printer that works with all of them.
Printers and All-In-Ones Get Better and Better
I already said I like HP printers because it's easy to find discount ink for them all over the place, even on eBay. They do a nice job of printing either black and white (the majority of my print jobs) or color. Perfect photo clarity? No — especially since I tend to use cheap paper. But since I rarely print photos — and the few times I've needed to in the last year I sent them to the Walgreens up the street from me — that's not one of my printer selection criteria.



Another factor is software. This is the second wireless all-in-one I've owned. The other one, which came from a different manufacturer, had seriously deficient software. My wife and I rarely got it to work wirelessly; we had a dangling USB cable and plugged into that when we wanted to print or scan. Even then, we reinstalled the thing's software over and over. And Linux? Not really. It *supposedly* came with Linux software, but that software didn't work, while the HP all-in-one Linux software is nice. Ditto the Windows, Mac, and Android software for it. And wireless communication with the thing is flawless. It just works, which is the way we like it.
The first computer printer I owned was an Oki Data dot matrix clunker that looked a lot like this one, which they still sell. After that, I had an HP Deskjet that lasted more than 10 years. Next on my printing palate was an Epson I never liked much, followed by an HP that was so patently defective I took it back to Staples for a refund. Then the printer I will not name, which is okay since that company no longer sells inkjet printers.
And now, back to HP, which has an intriguing new ink sales program they call Instant Ink. This plan, they say, is "based on the number of pages you print, not how many cartridges you use." The lowest-cost option is $2.99 per month for up to 50 pages, and you can "roll over" unused pages to the next month. Your printer automatically orders online from HP, which means this is a literal no-brainer as long as you're the kind of person who keeps a few spare bucks in the checking account all the time.
A good deal? Maybe, maybe not. We'll find out. Either way, $2.99 per month is cheap enough to be worth a try, especially if you're lazy enough not to like running to the computer or office supplies store (as I am) when you run out of printer ink.