Sep 23 2014 10:41PM GMT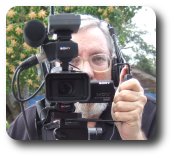 Profile: Robin "Roblimo" Miller
Tags:

There sure are a lot of IT certifications out there. There are at least five for Linux alone. Since all the certification providers charge fees — often hefty ones — to take their tests, which ones are the most valuable? For this information we turn to Foote Partners, who research this sort of thing all day, every day, year after year. And since a majority of Cheap Computing readers seem to be in the IT industry one way or another, I thought sharing some of the latest Foote Partners research on the value of industry certifications would be nice because even if you aren't in the IT biz yourself, you almost certainly know people who are.

First, let's get past the thought that employers who really know what they're about and appreciate the technologies they use (or create) don't care about industry certifications or even college degrees. They're likely to ask job applicants cogent questions and possibly set them tasks to perform. But many employers aren't able to do this, and most HR types seem to be processing paper more than thinking about actual people, especially in a world where Internet-submitted resumes are scanned for keywords before anyone who knows what all the keywords actually mean looks at them. So certifications have at least a little value, especially to large companies who bulk-screen applicants for either new hires or internal promotions.
Here are the Foote Partners top certification picks, based on average increases in salary between January 1 and July 1, 2014:
1. SAS Certified Advanced Programmer
2. GIAC Certified Penetration Tester
3. InfoSys Security Management Professional (ISSMP/CISSP)
4. SAS Certified Base Programmer
5. HP Master ASE – Storage Solutions Architect V1
6. Microsoft Certified Solution Developer: Applications Lifecycle Management
7. Linux Professional Institute certification
8. CWNP/Certified Wireless Network Administrator
9. HP/Master ASE – Data Center and Cloud Architect V1
10. Oracle Certified Master, Java SE Developer
11. GIAC Systems and Network Auditor
12. Cisco Certified Entry Network Technician
13. Oracle Certified Associate, Java SE Programmer
14. TOGAF 9 Certified
15. Oracle Certified Professional, PL/SQL Developer
16. EC-Council Certified Ethical Hacker
17. CompTIA Project+
18. GIAC Exploit Researcher and Advanced Penetration Tester
19. Program Management Professional
20. Microsoft Certified Solutions Associate(all)
21. Juniper Networks Certified Internet Associate
22. Microsoft Certified Solutions Expert: Desktop Infrastructure
This is out of 337 different certification programs they tracked over this time period — most of which they have tracked for many years.
If you want more info about how Foote Partners researches IT skills and how much people with those skills earn regardless of job title, look here.
And one more factor to consider: A certification your employer pays for is always better than one you pay for yourself. 🙂