Nov 1 2014 2:24AM GMT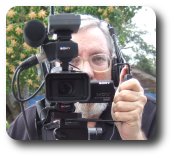 Profile: Robin "Roblimo" Miller
Tags:
I wanted a big enough cell phone that I would no longer want to carry my 7″ tablet with me in addition to my phone because — let's face it — a 4″ (diagonal) screen simply isn't big enough to be comfortable when reading books. But would "big enough" also mean "too big to fit in my front pants pocket?" An excellent question. And one I answered, "No, it will fit," after visiting retailers that carried both the Apple 6 Plus and the HTC Desire 816, a pair of phablets that have 5.5″ (diagonal) screens and similar overall dimensions.

The iPhone has a somewhat higher resolution screen than the same-size HTC, and it has the famous Apple logo. It also costs, unlocked, over $900 at Amazon, while the HTC Desire 816 costs as little as $194, configured for Virgin Mobile, which is my (prepaid) carrier of choice.
Actually endorsing a product? And a service? GASP!
Yes, I am endorsing the HTC Desire 816. And Virgin Mobile, too. I bought my HTC phone with my own money. They did not supply me with anything for free either as a "loaner" for review purposes or to keep as my own. Virgin Mobile charges me $35 per month, same as they charge most other people for unlimited data and texts, and 5 hours of voice calls.
Over the years I have used Verizon, At&T, Sprint, and the infamous MetroPCS — which, in the part of Florida where I live is called "ghetto phone" because it gives you great coverage in older, inner city neighborhoods, but hardly any out by the beach or East of town where people with money live. So even if you live where MetroPCS has strong coverage, if you do business in prosperous neighborhood, as a lawn service operator I know does, MetroPCS is nearly useless.
And Virgin Mobile costs less than… really, than almost any cell carrier if you are a heavy data and text user and not a constant talker. (Virgin, like virtually all cell companies these days, 'throttles' your data speed once you hit 2.5 GB of usage — which I haven't yet.)
So back to the phones. Virgin doesn't yet provide or apparently serve the Apple 6 Plus, while they provide and sell the HTC Desire 816 — for $239 as opposed to less than $200 at Amazon. And this is a significant price drop from Virgin. A few weeks ago, when I bought my Desire phone (NOT a streetcar), Virgin wanted $299 for one.
The Apple 6 Plus? Still a lot more, to the point where the exact price doesn't matter. People of my economic status (retired; doing a little freelance work in addition to Social Security) are not able to afford iPhones equal to Android phones with similar specifications.
And so, I have an HTC Desire 816. I worry about battery life, same as I would worry about battery life with the Apple 6 Plus; both phones have batteries that are not user-replaceable — but smart users can always get an add-on battery for times when they figure they'll be away from power for longer than a day or so.
Camera? Important to me, since even in retirement I make videos. And the HTC's 13MP beats the Apple 8MP camera like mad.
So here I am, once more with an Android phone, once more not unhappy that I can't afford a similar-sized Apple product.
And Gorilla Glass? Nope. The HTC phone doesn't have it. But you can buy a glass overlay, as I did, for less than $10. It really does cut down fingermarks. I didn't believe it would, at first, but I was pleasantly surprised.
So here I am, happy with my new Smart Phone, which also fills the niche a tablet used to fill in my life. I may not have something quite as slick as what Apple sells, but I have a lot more money left in my pocket, and I *like* that!