Nov 1 2012 7:02AM GMT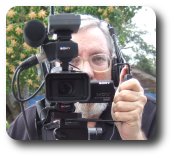 Profile: Robin "Roblimo" Miller
According to a survey done by a California API development company called Apigee, 44% of mobile users who have problems with an app delete it immediately. We're talking about free apps, so the users aren't concerned about price. They're concerned about usability. And not only will user delete apps that irk them, but 32% "tell my friends and colleagues how bad it is" and 21% complain about the app on Facebook and Twitter." Maybe free isn't necessarily all it's cracked up to be.

Apigee's survey respondents tells us these are the primary "frustrations that would lead them to give an app a bad review:
Freezes – 76%
Crashes – 71%
Slow responsiveness – 59%
Heavy battery usage – 55%
Too many ads – 53%
And: "Nearly every respondent (98%) stressed that performance matters. When asked what types of apps performance matters most for, 74% said banking apps, followed by maps (63%), mobile payments (55%), mobile shopping (49%), games (44%) and social media (41%)."
The point? Your time is worth money. Before investing time in an app, and I mean download time, let alone time spent trying to get it to work right for you, read reviews. Reviews are easy to find in the age of Google. Use "name of app" plus "review" as your search terms. That's it. A few minutes spent scanning reviews can save you hours of wasted time dealing with freebies that aren't worth what you paid for them.