Dec 6 2012 6:14AM GMT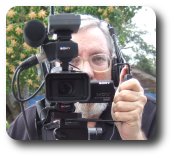 Profile: Robin "Roblimo" Miller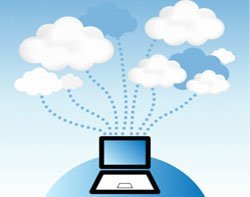 Our scenario: A small financial services business with 20 Windows XP desktop computers, 5 employees with their own Android tablets, 2 servers for printing and Outlook, including the CMS built into Outlook 2010. Besides that, their two most-used programs are MS Office (they have a copy on each desktop), plus Adobe Dreamweaver and Adobe Photoshop, which are used almost entirely by their two in-house Web developer people, who also serve as their IT department.
Their Web site is hosted by a small but reliable local company they chose because its owner is good friends with one of their Web people. They do offsite backup the old-fashioned way: they have a remote (USB) hard drive that holds a duplicate of all their data, and every evening either the President or one of the two VPs takes it home with them. In other words, this is a basic "it just grew" small company IT structure. Not fancy, but it works fairly well, with only a few outages every week that are generally caused by Microsoft Exchange Server crashes.

I asked a number of experts for their advice. Here's what some of them said:
Allan Thorvaldsen, co-founder and CEO of Panorama9, made this suggestion:
Move all server related tasks – the fileserver, mailserver,
application servers, and finance – to the cloud. Moving your server
tasks to the cloud gives you the flexibility for growth and allows you
to pay for usage on a monthly basis instead of hard, high up-front
costs. This move will also give you the ability to concentrate on your
business rather than internal IT.
From Paul Hill of SystemExperts Corporation:
The company should have a clear vision of what its core business is, and
build the best foundation for execution of that vision. Outsource the
tasks and operations that are not directly contributing to the execution of
the core business. While the business may rely on email and other Exchange
services to perform its daily tasks, the company is not in the business of
evolving the services provided by an email infrastructure. It clearly has
some operational difficulties operating its existing email system. It
would be better off outsourcing the email service to a competent provider.
Eric Wichhart, CEO of ConnectU, says:
One of the easiest ways to reduce costs in a small office environment is to automate routine computer maintenance and virus alerting by using a program line EzCare @ GetEzCare.com. This low cost solution for automated maintenance will reduce downtime, decrease IT outlays, lengthen equipment lifecycles, increase employee productivity and reduce security risks by taking care of the basic computer maintenance tasks that everyone is too busy to take care of or it would cost too much to have someone do it.
Hmmm….. Eric's company runs EzCare, so he's doing a little self-promotion here. But at $99/month for up to 5 computers and $199 for up to 15, it doesn't sound like a terrible deal. Worth checking out, anyway.
Other suggestions we got included switching from MS Office to free LibreOffice or at least to Microsoft's low-cost, cloud-hosted Office365. Others mentioned Google Drive (which I am using to write this article) because of its low cost and -0- maintenance. Some mentioned GMail (which I also use) as well. If you want to totally swallow the Google Kool Aid, Google can also host your web site and your videos, and possibly wash your clothes as well, although I haven't tried that feature quite yet.
But definitely move email to GMail or Microsoft's hosted Exchange, which is part of Office 365. You'll save money and stress. There are subscription versions of Adobe products, too, which cost less than buying the software itself. And the world is full of alternatives to them. For simple work with online graphics, for example, I find pixlr pretty decent — and it's free.
Desktop operating system? Time for Windows 8. You can make the move more palatable by reading this previous Cheap Computing entry and following its recommendations.
Nobody suggested moving to a client-server architecture. That's a move I would want to at least look at. Maintaining one server (and a backup) is almost always easier and cheaper than maintaining a full-fledged PC at each desk. But then, the more of your applications are in the cloud, the less it matters, I suppose. Either way, you're taking the load off your desktop machines, thereby making their OS — and the hardware itself — less important.
One more thing: Telecomm was mentioned at least a dozen times. If you're not on VOIP yet, it's time to make the move. We should talk about VOI)P on Cheap Computing. And we will, in a separate column since it's a topic worth its own discussion. More than one, really.