Aug 25 2014 5:06PM GMT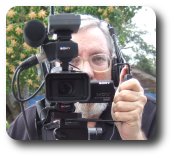 Profile: Robin "Roblimo" Miller
Tags:

A lot of people think getting certified in the use of a given piece of software is the key to an easier job hunt and higher earnings. Years ago, I knew a guy who went through a rigorous certification procedure for SAP ERP and almost immediately bumped his income from about $40,000/year into six-figure territory. Not too shabby! But today we're talking about Linux certification, not proprietary software.

Nearly all the world's desktops may run Windows, but Linux, Apache, a MySQL-derived database, and Perl/Python/PHP make up the LAMP stack that dominates the world of servers — including cloud-based servers.
Obviously, if you are an employer who needs someone to keep his or her business IT setup going, you want somebody competent with Linux — not just with a GUI, but with the command line to the point of writing at least basic BASH scripts, although someone with solid programming knowledge or experience is even more valuable.



The funny thing is, HR people have told me many times over the years how they hire programmers and systems people, then send them off to do their separate tasks. And yet, in the real world it seems that most "IT people" can program and most programmers know how to maintain hardware and keep the company's systems going whether they're on local hardware or run in the cloud.
And those same HR people have told me they consider a "certified" person more valuable than one who isn't, especially when they're looking at applicants who lack college degrees.
Are they right to care? Either side of that argument could fill multiple books, so I'm not going to get into it.
However, I will pass along that managers and HR people I've asked consider Red Hat Certifications top-notch because they measure practical knowledge, not just book learning. On the other hand, taking all the Red Hat exams on this page will cost you — or your employer — over $5000, which is a significant chunk of change.
Because of Red Hat's high certification cost, my advice has always been to spring for their training and exams when your employer is paying, but if you're the one handling the bill, go for the much less expensive Linux Professional Institute exams, which also have the advantage of not being distro-specific.
But wait! There's more!
Our friend Steven J. Vaughan-Nichols recently wrote a piece for ZDNet titled Linux Foundation introduces new Linux certifications.
Steven writes, "The LFCS and LFCE exams cost $300 each." This is a more than reasonable pair of prices, and even though the Linux Foundation claims their certs are "complementary" to the Red Hat and LPI offerings, let's face it: If you're out of work or a new grad, you don't have a lot of money to throw around, so you're going to go with the training and certification program that is going to give you the most credibility with employers per dollar spent.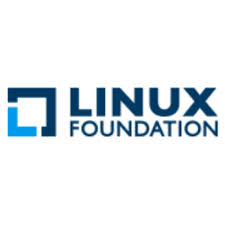 Right now, it looks like the Linux Foundation (LF) is out front and pulling ahead on the certification front. Not only are their exam prices reasonable, but the Linux Foundation (this is the group that supports Linus Torvalds!) has a great reputation. Even an HR person who knows next to nothing about Linux will probably nod knowingly at the name, "Linux Foundation."
And here's another major kicker: Free Linux Training Online. That is an unbeatable price. LF is a nonprofit whose mission is to promote Linux. More skilled and certified Linux admins and programmers out there means more companies will look favorably upon Linux, which means spreading Linux knowledge — for free — is 100% part of LF's mission.
So which certification test should you choose? In your shoes (or sandals) I'd probably start with the LF offerings. And if you have an employer who is eager to spend money training you, LF has some decidedly non-free courses you may want to check out.