Oct 9 2013 3:50PM GMT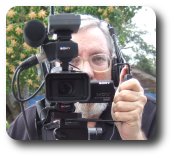 Profile: Robin "Roblimo" Miller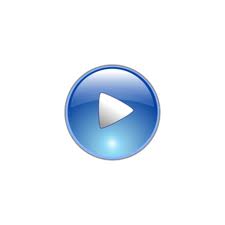 I spend a lot of my time making and editing videos, and video work currently generates a majority of my earned income. I also prefer Linux to Windows or Mac, and generally back FOSS as both a philosophical concept and as an efficient way to develop software. So I find it a constant source of frustration that, at least for my purposes, there is still no good professional-level video editing software for Linux.

My most recent Linux video editor test program was OpenShot. It didn't even make it out of the starting gate. All my camcorders are modern, but not brand-new, and produce AVCHD files, a format that is ubiquitous in high-end consumer, prosumer, and affordable professional video gear.
I cannot play or work with AVCHD files in OpenShot, using my so-so HP desktop computer with its multicore 64-bit AMD CPU and 4 GB RAM. Not a beefy computer, perhaps, but more than adequate to work with Sony Vegas running on Windows 8. Boot it in Linux, start OpenShot, and the same AVCHD video files that run merrily in Vegas stutter and bloop, and run so slowly that you can measure the speed in frames per minute, not frames per second.
One friend, who shall remain nameless here, blames this problem on the AVCHD file standard, not on OpenShot — or the other Linux video editors I've tried that either didn't play AVCHD files at all or played them as poorly as OpenShot. He may be right, but it would cost me many hundreds of dollars to convert back to HDV (and tapes) in order to use OpenShot, and that is not rational.

Another suggestion I got was to transcode AVCHD files into HDV or some other format friendly to OpenShot — and to do this in Windows, then reboot into Linux to do my editing and production.
Talk about a workflow horror!
But OpenShot development is proceeding rapidly, partly due to a highly successful Kickstarter campaign.
It is entirely possible that before long OpenShot will be able to work with AVCHD files, which would immediately make it useful for many advanced amateur and budget-conscious professional video makers.
It is also possible — although less likely — that I will suddenly be able to afford something like a Canon EOS 500D, a video-capable DSLR that puts out .MOV (QuickTime) files, which OpenShot manages quite well.
One thing to note is that people like me, who make videos for pay, often do much more tedious editing than people who are capturing their kids' soccer games. For instance, the video production I am working on right now has 65 video clips and two (sound) narration tracks. The finished video, and it might end up being two videos — I haven't decided yet — may have as many as 100 transitions, plus sound level edits, noise reduction use on several clips where speakers' voices are being eaten alive by background sound, and a couple where the sound and video aren't in synch so that I must "break" the sound and video apart, and put them back together again correctly.
I could theoretically do all of this (and possibly color correction) in OpenShot. But it would be slow compared to the high-speed, proven (albeit proprietary) video editing tools I am used to using. When the money clock is ticking, my clients want me to use high-speed tools. I am happy to oblige them, since I am not short of work. I have as much as I can handle, and then some.
This is the professional cabinetmaker's problem: An advanced amateur can almost always do a better job then the pro, but not fast enough to make a living at it. The pro may do a "labor of love" project now and then that is a masterwork. But three or four jobs a week? Power tools, not a hand plane, are suddenly important.

If OpenShot had been at its current state of development when Windows Vista was the latest version, and if at the time pre-Intel Macs had ruled that part of the computing world, a lot of people (including me) would have put up with the frustration of using a less-than-complete video editor because we were tired of having Windows and Mac crash constantly while we were editing video.
But Windows is much more stable now than it was in pre-7 days. Ditto Mac OS X. I may have had one or two crashes this year with Windows running Sony Vegas, and I can't recall any with my old Mac PowerBook Pro running Final Cut.
In other words, Windows and Mac have been catching up with Linux on the stability front. I still prefer Linux, but this has become more of a personal preference than a "must use Linux because I don't want my computer to crash" thing.
So I use Windows for video editing, and Linux for almost everything else, including writing columns like this one. Perhaps with a little work and luck, I will soon be able to do full-tilt, professional-speed video editing in Linux with OpenShot. That would make me very happy.