Sep 9 2013 3:25AM GMT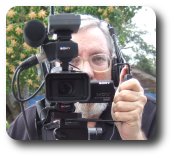 Profile: Robin "Roblimo" Miller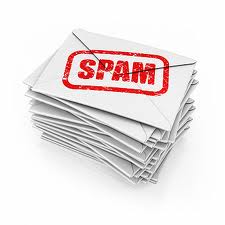 This is something so basic, I thought everybody knew how to do it. I was wrong. An awful lot of people, including many who have substantial IT skills, seem to have trouble training a Bayesian spam filter. The funny thing is, this is one of the easiest things you can possibly do with your computer and the network to which it is attached. You don't need to know how a Bayesian filter works or what Bayes' theorem says. You just need to be able to click on the word "spam" or a symbol that means "spam" in your email program, and also to click an "x" or similar symbol to declare mail not-spam that has been classified incorrectly as spam.

I'm using Gmail to illustrate this post because I use Gmail for my own email. Here's a (cropped) screenshot of an email in my inbox: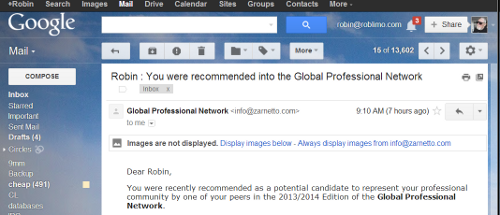 The next illustration shows how to declare this email "Spam" and send it to my "spam" folder. Every email program with a spam filter has something similiar built into it. The spam folder may be called "Junk," but it's obviously someplace you put unwanted email. The one thing to make sure of is that you don't want *any* email like the one you are declaring to be spam. That is, if you're calling it spam because it's from your friend Kyle and contains an opinion with which you don't agree, but you want to get future emails from Kyle, you had better not send it to the spam (or junk) folder.

What happens if you send an email to the junk folder by mistake? You can go to your spam folder, open that email, and de-spam it with the click of a button. This picture shows how to do do it in Gmail. Other email programs have similar ways to de-spam an email.
Note that Gmail has two ways to despam: one is the button that says "Not Spam." The other is the X next to the word Spam. Cick that X and the email will be put back in your inbox, not marked as spam.



That's really it. Now and then (daily at first, weekly or less frequently after a week or so) you need to check your spam/junk folder for false positives. If your email provider has a decent spam-fighting utility, you will soon find no false positives. At that point, maybe you should check your spam folder every few weeks. I do, just in case, even though I haven't noticed any false positives for at least a year. If nothing else, a few minutes checking the latest in spam fashions is amusing. 🙂
The hardest thing spam filters have trouble doing is telling the difference between spam and email list email. I subscribe to a number of email discussion groups, and when I first moved to Gmail it took me a few weeks to make sure email from them was not relegated to my spam folder.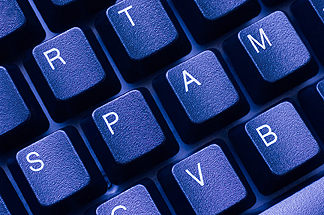 Another way to keep "good" email from being called spam is to see if your email program has a setting to keep email from anyone in your address book (which ought to include the "from" and "reply to" addresses for your favorite email lists and groups) from going to your spam folder. That way, the only spam you'll see will be from friends whose email has been hacked — which happens, and you want to know about so you can tell them, right?
Not that you didn't know all this. You did, didn't you? But we all need a reminder now and then.
Besides, you almost certainly have friends, family, and co-workers who need this advice, and you can take this Cheap Computing post as a reminder to pass it on to them.