Dec 29 2014 11:18PM GMT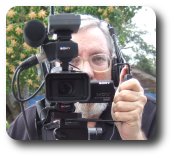 Profile: Robin "Roblimo" Miller
We are now into the post-Christmas TV sales hiatus, which experts in the consumer electronics field tell me lasts until about a week before the Super Bowl, which is February 1 this year. It seems that a whole lot of men feel the Super Bowl is a good excuse to buy a 240″ ultra-HD Supervision(TM) TV. So if our old TV is getting blurry, we only have a few weeks to glom onto a new one at an out-of-season discount price.

Shockingly, computer sales neither increase before Super Bowl Sunday nor decrease after it. From the post-Solstice retail doldrums through the IRS refund season in April, folloed by the grad-gift sales bump in May and June, there is no compelling reason to buy a home computer so there are a lot of super deals out there, especially on Chromebooks and "value" laptops, as this ZDNet article points out.
But we were talking about TVs
For HDTVs, I made BestBuy.com my first stop. They'll sell you a '40" class' Westinghouse TV that does 1080P HD for a mere $229. And they have 24″ 720P TVs starting at $129, so even if you're an American of modest means, you can now have an HDTV in your bedroom — or any other room in addition to the TV in your living room.
My next online stop was Costco.com, where I saw the same Vizio 42″ TV I bought four years ago for $500, which was a super deal at the time. Except this new Vizio 42″ HDTV has better video and sound (sound is a weak point with mine so I use an external speaker rig) and — hold on to your boots — is only $349.99.
And then there's Walmart. They'll sell you a SCEPTRE (house brand) 32″ 1080P HDTV for $189, down from its nominal list price of $299. Or you can get a 720P SCEPTRE for $159, down from $199.
Looking at Walmart's TVs in the 40″-49″ range, which is as big as my small living room will comfortably hold, I can get all kinds of slick HDTVs, including some that refresh at 120 Hz and even 240 Hz (so a quarterback's arm will never blur) for less than my old Vizio. Heck, $500 will now buy you a 50″ or bigger HDTV.
It's the same old computer and electronics business thing: just you wait, and everything will be better, faster, cheaper. Costco and Walmart, in my experience, are the TV price leaders. Costco is a more socially responsible outfit, which means I tend to pick them over Walmart for most major purchases.
But remember that we may only have a few weeks — until around Saturday, Jan. 4 — to have so many super TV bargains thrown at us.
Not that missing this window of opportunity means it will never come again. HDTV (and all consumer electronics) sales are weak this year, because a whole lot of us already bought our first HDTVs, and they're working fine so we're in no hurry to upgrade.
On the computer front, laptops are facing major price pressure from Chromebooks. But that's another column, which I've already researched and will write before long.