Apr 21 2015 10:35PM GMT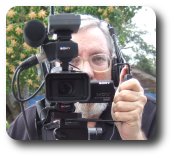 Profile: Robin "Roblimo" Miller
Tags:
We asked a group of SMB managers and IT consultants what they considered the fastest and easiest things they've done to cut their (or their clients') IT budgets. We got a whole bunch of interesting responses. Here are the first three:

Bob Shirilla of Keepsakes Etc., a 15-employee eCommerce company that runs simply-bags.com and Keepsakes-etc.com, says, "Over a two year period we transitioned 95% of our IT functionality to the cloud. Migrating to the Cloud is one of the best things a small business can do."

Since the cloud migration, Bob says, "Our current overall IT spend is much less and some future expenditures were totally eliminated. However, the greatest savings was internal employee time spent for maintenance and support."

But this was not a willy-nilly rush to the cloud, Bob points out: "We took a hybrid approach to migration and selected different vendors and solutions for each business function. This allowed us to evaluate each solution based on the specific value it provides to our business. For example, we selected an order management system that was
already PCI compliant."
In other words, Bob and his people took things slow and easy, and took a careful look at all software and suppliers before putting their faith in them. This is, of course, good advice for any change in your company's IT provisioning — or anything else, for that matter.
J. Colin Petersen, President & CEO of J – I.T. Outsource, says:
"Fire your IT guy. If you've got 10 to 50 employees using computers and you have a full-time, in-house I.T. person, you are paying far too much for I.T. and help desk. Outsource to a managed services I.T. provider. You'll get 24/7 monitoring, on-demand help desk and probably nicer treatment for far less than that employee is costing you."
"Well, duh!" you might say. "This guy runs an IT support firm. Of *course* he's going to say you should patronize his business (or another one like it). That's his bread and butter."
The only thing is, for companies that have 50 or fewer computer-using employees and run nothing but COTS software, having a full-time, in-house IT person is probably not as cost-effective as hiring a reputable outside IT service company. Even for a company that has in-house programmers creating custom software who have the chops to maintain the company's network and hardware, it's probably a good idea to have an outside vendor they can turn to if needed. This isn't because your people aren't smart, but because the IT service company sees many companies' problems, so something that might be new to your people is old hat to them.
So even though he's saying you should hire his firm (or one like it), we give a qualified (but hearty) "Amen" to Mr. Petersen's money-saving tip.
Melissa Minchala, CEO of DataVelocity, says it's important to both maintain and upgrade your software and hardware, because "network and computer systems are not 'set it and forget it' types of things. If proper maintenance and upgrades are not performed, then their performance will inevitably degrade and cause frustration in your employees, leaving them not only unable to do their jobs properly, but completely unmotivated to do so at all.
"Imagine if you never once took your car in for a tune up, how long before you'd be walking everywhere? If you never purchase another car, would you ever leave your house again? Your computers and network need to be tuned up, and systems will need to be replaced in order to keep your business humming and going places.

"The cost of proper maintenance and upgrades is significantly less impactful, and likely less in total, than the capital expenditure of making rushed purchases to replace and repair old machines that have corrupted data."
These are wise words. The employee morale factor is one (too) many managers forget when laying out their IT budgets. We've all dealt with businesses where the person trying to help us was frustrated by an unresponsive network or glitchy software. Do you want your employees (and customers) to be in that situation? Of course not. So take care of your hardware and software, same as (we hope) you take care of your car.
Software engineer Trevor Ewen says:
"Buy what's needed for the job. Don't under or over-buy equipment. Startups often have an issue with spending loads on hardware for largely nontechnical employees who use their computers primarily for email. Conversely, no business should suffer the loss in productivity that comes from poor hardware and software for engineers and technical employees."
10-4, Trevor! About 15 years ago I was a newly-hired editor for a web publishing startup. I worked remotely, and flew into the main office once or twice a month for meetings. At one of those meetings, I noticed a stack of 21″ Sony monitors in boxes. Back then, those were about as big as monitors got, and since I often had a dozen or more windows open on my desktop, I wanted one of the Sonys. Badly.
So I asked my boss, the CTO, for a new monitor. "Let's ship one to your house right away before anyone notices," he said. And we did. The marketing VP had ordered the big monitors for his salespeople, who rarely ran more than a single browser window, an email program, and perhaps a word processor at the same time. These were exactly the people who didn't need a lot of monitor real estate — but they wanted to have it to show the world how computer-studly they were.
So my boss and I stole monitors for me, our few other staff editorial people, and our developers, and we all made great use of them and increased our productivity as much as you'd expect. We were already computer studs (or — is this a word? – 'studettes'). We just wanted good working tools.
See how it works? And how many times have you seen a CEO with three monitors on his desk and only one of them running? Getting the appropriate hardware (and software) to the right people, and *not wasting hardware (and software) they don't need on people whose jobs don't require it*, can be a productivity booster and money saver at the same time.
NOTE: We got an amazing response to our "What are three quick and easy ways businesses can cut their IT budgets?" question. Look for more SMB IT-savings tips here on Cheap Computing in weeks and months to come.