Apr 30 2015 11:02PM GMT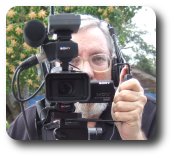 Profile: Robin "Roblimo" Miller
Tags:
A few weeks ago we asked a group of SMB managers and IT consultants to share the fastest and easiest things they've done to cut their (or their clients') IT budgets. We got a whole bunch of interesting responses, and ran the first three last week. This week we have three more:

Jason Firch, a Market Development Specialist with OSIbeyond L.L.C., says,
Although some organizations are pressured to reduce IT budgets, it's important to understand the long-run implications of doing so. Even though the cloud is cost effective, and beneficial in nearly all aspects, small businesses should not, and cannot overlook the importance of managing these virtual systems. This includes resolving help desk issues, and working proactively to address future technology needs/concerns.
Yes. In-house or outsourced, the big takeaway here is that cutting IT expenses to the bone and beyond can be a big expense in the long run. Bit wise and Byte foolish? Not a sustainable business plan.
Gavin Stansill, Director of Sales for Ten One Design, says,
Basic to intermediate computer skill is a prerequisite for ALL hires. IT teams cannot spend their time teaching employees where to find their email attachments, how to manage their files, and how to configure their desktop.
We used to expect most office employees to demonstrate typing skills. Today, computer skills are necessary for many workers, no matter what job titles they hold. Hire people with computer skills — or train them in computer skills if they have other high-demand knowledge you can't do without — and you will inevitably save on IT expenses. Handholding is never free.
Words of purchasing wisdom from Jeff Huckaby at rackAID LLC:
Ask! You will likely never get a discount if you do not ask. Too few business owners ever ask for a discount. If your volume with a vendor has grown, they may be willing to offer you some savings. I cut nearly 15% off of one of our largest expenses by simply asking. Our volume with the vendor had tripled in two years, they wanted to keep us happy and offered us a great deal — but I had to ask.
Ask! Absolutely. And not just when buying computer hardware or services. It sounds so simple. And it is. If you don't ask for that discount, you probably won't get it. How much can asking for discounts save you in a year? It depends. But for sure, more than $0.00 — and the cost of asking is exactly that: $0.00.