Dec 28 2012 9:27PM GMT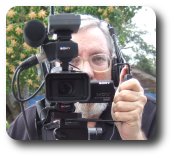 Profile: Robin "Roblimo" Miller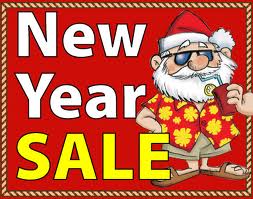 Black Friday is more hype than anything else — from a buyer's perspective. There may be some good deals, but going to physical stores can be anywhere from annoying to dangerous, and shopping websites may be overloaded, so it's wise not to shop for computer or electronics items the day after Thanksgiving unless you are a severe masochist. But now? The days leading up to, and after, New Year's Day? *This* is the time to buy. Almost everything from game consoles to cars is on sale, often for less than at any other time of the year. I've shared a few bargains here, in my last post of 2012. I have a wowser of a piece about how to get customer service to pay attention to you coming next week as our 2013 kickoff, but right now let's look at stuff we can get on the cheap to celebrate surviving yet another turn of the calendar.

Maybe there is such a thing as too many Flash drives. But not in my house, where we often send video files to friends and family members who don't have high-bandwidth net connections. How about 8 GB drives for $4.99 each? With free shipping no less. A BestBuy deal. Grab it while it's hot, folks. [Too late! You missed it. Back to $14.99 each. :(]
Everything at BestBuy.com ships free right now. BestBuy often charges more than other electronics retailers, but on some items they're okay. With free shipping, they may be a slightly better buy on many things you need than a lot of others that typically offer better buys than BestBuy.
Wii U console – Suddenly $299 at Target, BestBuy, GameStop, and other stores. You couldn't get one of these things *at all* a few weeks ago unless you were willing to pay a hefty premium on eBay. Now they're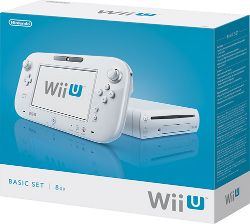 on sale. BestBuy includes Nintendo Land for $299. And free shipping makes them a winner even if you don't want NintendoLand — unless you want to go the store and get your console immediately. My local Target has Wii U units in stock while my local BestBuy does not. Your local stores may be different — and there are many stores online and off besides BestBuy and Target. Look around a bit before buying this or any other game console. One thing – Toys R Us seems to think a Wii U is worth $349, or $50 more than the low-price competition. Poor Geoffrey. 🙁
HP has a bunch of year-end deals going on. Laptops, desktops, printers… you can usually get HP computers from discounters for less than HP sells them, but not always. And the REDTAGPC coupon code might just save you $100 off whatever prices (over $799) shows on HP's site. Well worth a look.
Non-timely tip for buying Lenovo computers: Even though Lenovo is now separate from IBM, IBM employees still get big discounts on Lenovo computers. If you have a friend who works for IBM, and you want a Lenovo product, your friend can get it for less than you can. Sony has a similar employee deal. Ditto many others. Something to check, just like routinely checking for online coupons.
Want to try a 3D TV? Dell is selling a 32″ Vizio 3D TV for $298. If that's a D too many for you, look at the right side of that page for a 32″ 2D Vizio, with Wi-Fi built in, for $278. But if you don't need Wi-Fi in your TV, you can get a 32″ Vizio from Wal~Mart for $228. If you want a really big (but only 720p) computer monitor, you can use this item as one, in addition to using it to watch TV. Hmm…..
How big an external hard drive do you need? If you do a lot of video production, 6 TB is not beyond the realm of possibility. What if you could get a major-brand 6 TB USB hard drive for $339? You can, from B & H photo. Such a deal, assuming you store that much data.
—–
In general, this is a great time of year to shop for electronics. We aren't seeing a lot of technical advances right now (topic for another column) so buying today what you might not need until tomorrow may not be a bad idea if the price is right — and if you look around, it probably is!
Good bye for now. See you in 2013…