Dec 30 2013 7:21PM GMT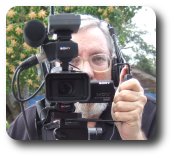 Profile: Robin "Roblimo" Miller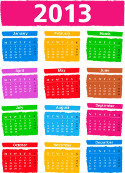 When the Washington Post first talked about setting up a paywall and asked readers what they thought, I said that their projected price of $79 per year was too damn high, and that I'd probably become a paid subscriber if it got down to $5 a month or less. I knew a way to read any article on the Post website without paying for it, but it was tedious. I was willing to pay — but not a large amount for an out-of-town paper, even though it was from the area where I lived before moving to Florida and was one of the most politically influential newspapers in America — and one that has paid me to write (freelance) for it, too.

Guess what? A couple of months ago I saw a special deal from the Washington Post: a year's worth of online access for $19.95. I typed in my credit card number so fast, you'd have thought I was competing for the Evelyn Woodhead Speed Typing Award.
My local papers in Florida are the Bradenton Herald and the Sarasota Herald-Tribune. Both went to paid online access in 2013. Here's the funny thing: both papers charged less for a subscription to their Sunday editions, plus online access, than they charged for online access on its own. Screwy. I started out with the Bradenton Herald Sunday + website subscription for $5.77/month, but soon shifted to the Herald-Tribune for $8.31/month. The H-T does more reporting than the Herald and has better Sunday comics, so I figured the extra few bucks were worth it.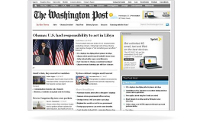 There aren't any other papers I really *need* to read and can't get hold of for free. I suspect we're going to see a lot more online subscription specials before long. Traditionally, newspapers made no money from their subscriptions beyond delivery and printing costs, so when they yammer about "online freeloaders" you should ignore them. I certainly do.
And eBook prices, which I've already said are too damn high. Barnes & Noble is now moving to a pricing scheme where many of their eBooks cost 50% less than the same titles on paper (or even less). Good! It's about time.
The Nook is not quite a winner
I bought a Nook HD, the Barnes & Noble Android tablet, because $149 for a 9″ tablet with a lovely display seemed like a great deal. I don't really need a camera on my tablet; I have one on my Samsung cell phone, plus I own camcorders that are head, shoulders, and 10′ stilts above any phone or tablet built-in camera.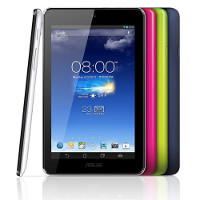 The only really big problem with the Nook — for me — is the stupid 30-pin proprietary connecter that is its *only* physical connection to the rest of the world. Why couldn't they have used a micro-USB connector like just about everyone else but Apple? Or at least furnished charging and data cables that would interface between the 30-pin wonder and other devices? You can get "real world" adapters for Apple iOS products and the few Android phones and tablets that want to force you into proprietary-land, where $5 car chargers cost over $17, and instead of using the extended life battery packs you have for your other portable devices, you need to buy a Nook-only one for $49.
So the Nook goes back, and on my way home I'll grab a 7″ Asus MemoPad, which has the same hardware specs as a Google Nexus tablet but costs a lot less. And it has a GPS so it be my navigator, too, with a bigger screen than the 4″ one on my cell phone.
I don't care as much about the price and size differences between a $139 Asus 7″ tablet and the 9″ Nook. What I care about here is standardization, primarily of accessories. I also really need a "middle of the road" tablet, ideally one on the cheap side, so that I can review Android apps as effectively as possible.
NSA, privacy, and other matters
Vote! And use some of the money you've saved by shopping carefully for IT products — and everything else — as donations to political candidates you like (and have a chance of winning). A few bucks to groups like the Electronic Frontier Foundation are another good investment. And charities that help people less fortunate than you are a good idea as well.

I'm cheap, but not unselfish. I regularly donate to various local charities and even a few national ones. Why? Because these sums of money that I give freely are an important part of being a good citizen — at least in my opinion. Not only that, but civilization is not free no matter what some people would like to believe.
So with that, Happy New Year. The Solstice and associated holidays have come and gone. It's time to break out the noisemakers and champagne, and hope 2014 is better than 2013.