Nov 15 2012 7:55PM GMT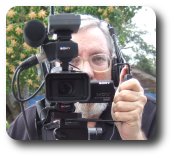 Profile: Robin "Roblimo" Miller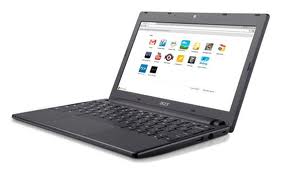 A friend wrote a ZDNet piece about a $199 Chromebook. Hmmm…. that looks a lot like my Acer Aspire One, which I bought, including Windows 7, from Wal-Mart for $285 just two months ago. That model is no longer on sale at Walmart.com, and the lowest price I find for it as I write this article is $302.99 at Amazon. So if I am happy with Chrome OS or plan to install Linux — but not Windows — on my netbook, $199 is a pretty good deal. If you add Windows 7 or Windows 8 for $99 (price at time of writing; Windows 7 is also $99), you have saved exactly nothing. But wait! You can add Linux (I installed Linux Mint) to your 11.6″ Acer for exactly $0.00. The millions of people around the world who have longed for a laptop from a major manufacturer that doesn't carry a Windows tax can celebrate. Your wish has come true! Yay!

But for millions who depend on Windows-only applications to do their work or school assignments (my wife's paralegal curriculum requires several Windows programs), a computer that only runs Chrome OS is useless. They are better off using another OS, running Google's excellent Chrome Web browser in it, and using Google Apps online. This will give them both the Google Chrome experience and access to Linux-specific or Windows-specific software they can't get along without.
I am a heavy Google Apps user. I use GMail for my email, upload videos to YouTube, store my documents and spreadsheets on Google Drive, run my blog on Google's Blogger, and do most of my remote video interviews as Google Hangouts. Darn near the only thing I do regularly that requires a local operating system is commercial video editing, which I do in Sony Vegas Pro. On Windows (dammit).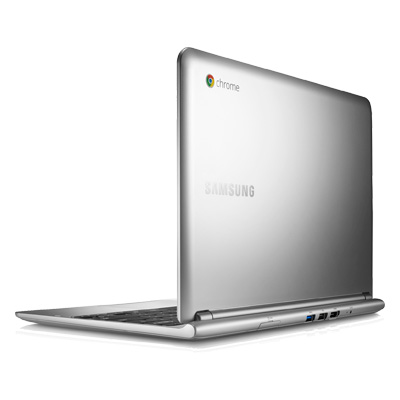 If you aren't editing video or doing some other sort of specialized computing task, that little Acer Chromebook may be just what you need. Or maybe you've had bad luck with Acer products and are willing to spend $50 more for a Samsung Chromebook. But before you make your decision, note these differences:
The Samsung has battery life in the 6+ hour range, while the Acer gets a little over 4 hours per charge
The Acer has an actual hard drive with a capacity measured in 100s of Gigabytes, while the Samsung has a 16GB solid state drive
The Acer has a little more powerful uP (although it's still no world-beater)
Add these factors together, and it's clear that the Samsung is a pure Chromebook, while the Acer is a tiny notebook somebody decided to load with the Chrome OS instead of Linux or Windows.
There is no reason you couldn't put Linux on your Atom-powered Samsung Chromebook. Windows? The scuttlebutt I hear is that you would need to install RT, which will not be available to the likes of you and me until early 2013, at least.
The lack of a large internal hard drive is no big deal these days; low-cost USB hard drives abound.
But isn't the point of an ultra-portable mini-notebook to have everything in a single, easily-toted package you can use on your lap? Well, yeah. Maybe you'll want to add earbuds or headphones, since laptop speakers are almost all awful, but earbuds with their cords rolled up take hardly any storage room.
So which of these are you going to get? The Samsung 100% Chromebook? The Acer mini-laptop with Chrome trim? Or neither?
They're both tiny things — 11.6″ screen diagonal — that some people may find as uncomfortable to type on as a tablet with a virtual keyboard. If this is you, get a bigger notebook and be happy.
Then again, you might decide a mini-notebook is all you need in the way of a computer. My wife's Acer One is her only computing devices besides a feature phone that is several steps this side of a smartass phone. And she's happy; she can work (or entertain herself) almost anyplace, indoors or out, where she can find a wifi connection, and doesn't need to hunt for an electric outlet for at least four hours.
Is it possible that you might be happy with a small Chromebook — or a sub-notebook with Chrome and possibly another OS on it?
If so, the choice between the $199 Acer and $249 Samsung Chromebooks is nothing but good: Either one will give you more computing power and value than you could buy for $500 just a few years back.