Oct 28 2013 2:22PM GMT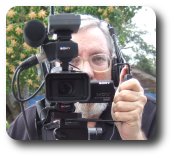 Profile: Robin "Roblimo" Miller

Yes, I'm ripping off New York activist/candidate Jimmy McMillan's famous line, "The Rent is Too Damn High." Mind you, I agree with Jimmy and love him. But I am also an eBook junkie, and I am telling you, the price for eBooks is too damn high. Music vendors learned that the best way to keep people from stealing their products online was to make it cheap and easy to buy them. The movie business has also learned this lesson. Why can't book publishers learn it, too?

Here's an example: The Black Box is a mystery novel by well-known author Michael Connelly. I like Connelly's work, so I am exactly the target audience for this book. But $8.00 for the Kindle version? Oh, come on! The mass market paperback edition is available from the same Amazon page for $8.15. Am I supposed to believe this 416 page book only cost $0.15 to print?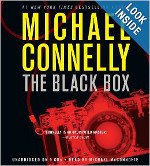 The Nook and mass market paperback versions from Barnes and Noble are exactly the same price, to the penny, as I write this. Books-A-Million is selling the mass market paperback for $7.69, but they have no eBook version of this title available.
I am not going to tell you how, since I don't want the FBI to show up on my doorstep, but I assure you that every novel Michael Connelly has written can be found for free online as easily as you can find every song Lou Reed (R.I.P.) ever recorded or every movie with Gary Busey in it.
Surely you would never seek out free downloads of books you want to read merely because the publishers are ripping you off, would you? (If you did, though, you'd better use TOR or another anonymizing service unless you want the FBI to show up at your door.)
So what should a 400 or 500 page eBook cost? I get some pretty good current titles, typically by authors who are not very well-known, for free or for $0.99 or $1.99 through BookBub. There is, of course, Project Gutenberg, which has lots of cool (usually older) free books (and other stuff). And there are plenty of other sources for public domain books. A Google search will take you to plenty of them.
But what about current "best seller" books from popular authors?



Personally, I figure they're worth about half as much as eBooks as they are on paper.
Publishers don't spend nearly as much to put out an eBook as to put out a paper book. With eBooks, they have no printing costs, no inventory, no costs to ship books to bookstores or directly to readers (a la Amazon), and no costs associated with taking back unsold copies from bookstores.
So to me, $3.99 seems about right — maybe even a little high — for the eBook version of a title that is also available as a mass market paperback for $8 (or less).
Maybe a book that's available only as a hardback (on paper) for $21.95 is worth $11 or $12 as an eBook to some people. If it's a novel, I can wait for the paperback. Or for my local library to get it, hopefully as an eBook so I don't need to go pick up a physical copy and, after I am done reading it, remember to take it back.
The funny thing is, even though pixels can be duplicated endlessly with no quality loss, my local library is often "out of" popular eBook titles. I'm a basically law-abiding person, but when I see that the library is "out of" the same title over and over, or only has one digital copy of a popular book and a long waiting list for it, I am sorely tempted to join the ranks of illegal downloaders.
Book publishers need to learn from the music and movie people. Sure, they bribed "our" representatives into instituting terrorism-level penalties for the crime of copying a song or film. But that isn't what stopped everyday Americans, especially younger ones, from copying music and movies for free. Pandora, iTunes, Redbox, Netflix, and other services that delivered tunes and movies conveniently for small amounts of money were the real kickers.
We need something similar for books. Hopefully, we'll get it before long. Until then, book publishers, please don't be shocked if an awful lot of readers feel you deserve to be ripped off — and as a result of that belief, rip you off like mad.