Mar 31 2014 7:10PM GMT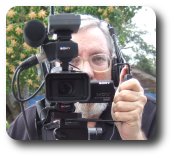 Profile: Robin "Roblimo" Miller

I bought a Chromecast when they first came out in 2013, and ever since then I've been wondering what I should write about it. Finally I decided that yes, it's worth $35, and it's nice, but it's not life-changing. It has changed the way we watch TV in one semi-important way, but that's about it. So that's what I'm writing about my Chromecast, along with one kind of cool business application I've found for it.

First of all, my great hope with the Chromecast was that I could watch (and show clients) videos *I* make on my big home TV screen. Nope. Quality is poor, unless I upload my videos to YouTube, because Chromecast does a great job of showing YouTube. And this, for me, is the closest thing Chromecast has come to changing my life, because there's a lot of interesting material on YouTube that looks a lot better on a 42″ HDTV than on my 24″ computer monitor. And sitting in my easy chair or on our sofa is a lot nicer for extended watching than sitting in my upright work-style ofice chair.
Gold Diggers of 1933 is one of my favorite Busby Berkeley movies. It costs $1.99 to watch on YouTube, but that's no more than it costs to rent a movie from Redbox once you include gas to get and return it, not to mention driving time. Does Netflix have this movie? Maybe, but not as conveiently as YouTube. I've looked for Busby Berkeley movies on Netflix and they didn't have hardly any available to stream. You had to wait for the DVD by mail.
What if you're an Ed Wood fan? YouTube has lots of Ed Wood movies for free. And lots of other movies, too — not to mention possibly the world's greatest collection of music videos.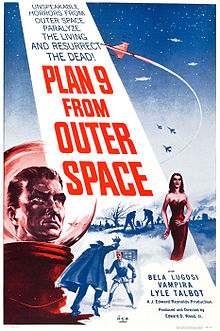 So for watching YouTube on TV, if for nothing else, Chromecast is worth $35 and going through a 5-minute, ridiculously easy setup procedure.
Here's Google's list of "Now Casting" applications. I use Songza now and then. Vevo is nice for high production value music videos. Crackle has Comedians in Cars Getting Coffee, which I was already watching on YouTube. But they seem to have movies I haven't seen. Okay.
HBO GO isn't for me; I don't have HBO. Netflix? We were already getting Netflix through our Wii, but only standard definition. We could also get Netflix through our Blu-Ray player, but talk about a screwed-up user interfaces! Awful. So it's nice to call up Netflix on one of our notebooks or tablets, find a movie we want to see through a decent interface, then show it on our TV with a single click. Hulu is also sort of nice, but it doesn't do much for us that we don't already get through our cable company's On Demand service. And Hulu Plus? No. We already spend way too much on cable TV. No way I'm going to spend more for another service.
We'll probably appreciate Chromecast more when we dump cable, put up an antenna, and use a MythTV box (or something like it) with multiple tuners to watch and record over-the-air TV shows. We'll miss out on some cable shows unless we want to delve into the illegal torrent world, but so it goes.
Web surfing on our TV? Sort of. You can broadcast anything from a Windows, Mac, Android or iOS screen to your TV through Chromecast. Quality varies, and full-motion video from channels other than the official ones is poor to the point of uselessness, at least with our computers and wireless network. Yours may be better. But don't get Chromecast expecting to get instant, high-quality online videos from all sources, because you probably won't.
I had hoped for more than this when I got my Chromecast, but for $35 I can't complain. That's why I say it's worth $35 but won't change your world.
More and more consumer electronics manufacturers are incorporating Chromecast-like features in their better TVs. Those TVs often cost a lot more than plainer-jane models, so if you're in the market for a new TV you might want to compare its features with what you can get in a Chromecast for $35. And, of course, many video game consoles and BLu-Ray players have Chromecast-like features, so you may already have everything it offers.
But if your devices don't offer Chromecast-like features, or do so poorly, as in the case of our Blu-Ray player, Chromecast is nearly a must-have if you enjoy watching TV and want to go beyond standard broadcast and cable offerings.
One last thing the Chromecast can do: if you're in a meeting room that has a big TV in it (as most of them seem to these days) and you want to show slides to co-workers, a Chromecast (which is so small and easy to install that you can bring it with you) is an ideal way to show said slides – clearer and easier to use than most projectors, too. Just a thought. 🙂