Nov 21 2013 6:49PM GMT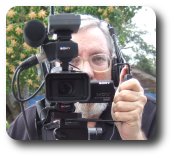 Profile: Robin "Roblimo" Miller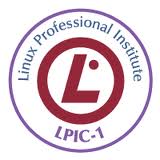 Red Hat Certifications are the Gold Standard among Linux certifications. The problem with them is, unless your employer is paying, taking them can suck up all of your gold, and then some. There's always the age-old question of whether certifications are worth having at all, but let's assume for a moment they are. In that case, and assuming limited personal funds, I recommend Linux Professional Institute (LPI) certifications.

If you have a shiny-new college diploma, it trumps exam-based certificates, especially if you have some provable experience working on an open source project or two to go along with it.
Work on an open source project?
Why, yes! That's the best proof you can have of your ability to write code, work with other coders, deal with users who have problems, and all the many factors that make a competent programmer, IT person or even project leader. Even if you have several years of experience working for Secret Software or Proprietary Pigeon Sauce, Inc., work on an open source project is… open. A prospective employer can see your work. That's a lot better than you telling that person, "I have skills."
What if you are new to computers in a professional sense, but don't have a degree in the field? That's when certifications can be important. They may not cut much water with actual IT or programming managers, but before you talk to those exalted personages you need to get past the dragons at Human Resources (or whatever the personnel department is called at the company where you're applying) before you get to meaningful interviewers.
This isn't to say LPI certs are a shuck and jive suitable for fooling the unwary. They're real, serious tests and you can't pass them unless you know your stuff. And, frankly, the kind of people who sit for LPI exams — often given at Linux conferences — are the kind of people smart employers want to hire even if they don't have any formal education or certifications.
The two basic LPI exams, LPIC-1 and LPIC-2, cost $178 each to take. The LPIC 3 exam costs $260. I'll let you look up the cost of other Linux certification exams on your own. You'll see immediately that LPI prices are great, and since they are well-recognized around the world, and aren't tied to one Linux distro, a wide variety of employers is likely to accept them — and may accept you, too.