Dec 9 2013 9:09PM GMT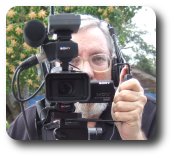 Profile: Robin "Roblimo" Miller
Christmas is upon us once again, along with many other solstice holidays, so many of us are in a gift-giving mood. Being tech-oriented people, we are likely to buy tech-type gifts for at least a few family members and friends. Expensive ones? Possibly. The stores are full of laptops and tablets and HDTVs and other items that run $400 or more. But what if we're on a pinched budget? Or looking for small, simple stocking-stuffers instead of "major" gift items. There are still many tech gift possibilities out there.

A few gift examples
Earbuds. I was in a big-box electronic store recently, picking up a printer they had on sale for $50, down from $99. My wife was with me. She grabbed my arm and fluttered her eyelashes at me and said, "As long as we're here, I could use new earbuds to go with my new cell phone." So we looked at earbuds, and she found a set she liked for less than $20.
There were lots of earbuds in that store, starting at about $8 for ones that had a mic and a simple "ansewer" button (for cell phone use) built in. Since I'd been planning to buy my wife a set of 'buds anyway, she basically got a small Christmas gift early. Since we were getting the printer — an HP all-in-one to replace our dying Lexmark — as a gift for both of us, from both of us, why not? So now I have a happy wife, with her new cell phone and her new earbuds, curled up happily on the sofa listening to music.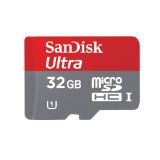 But wait! That's not all! My sweetie has a huge collection of physical CDs, plus many Megabytes of music on her laptop's hard drive. So the next thing she'll need is more memory for her phone.
Once again, we have a perfect stocking-stuffer opportunity. Amazon has a huge selection of micro SD cards (the kind that fits cell phones)for less than $20. Most electronics retailers and other online tech merchants also carry a bunch of them. Add 16 GB or 32 GB of storage to a low-cost Android smart phone, and it's suddenly a private jukebox.
Now let's talk about rechargeable batteries — and chargers for them. This is another kind of item that used to be expensive but is now sold in every discount store, electronics store, and even some drugstores. You surely know someone who is spending too much on batteries and would appreciate two or four or eight rechargeable AA batteries, along with a charger for them.
If they have rechargeable batteries already, don't worry. More can't hurt, especially if your gift recipients are parents with children who have battery-sucking toys. Rechargeable batteries are also great gifts for the kids themselves, assuming they're old enough to use them properly instead of trying to eat them.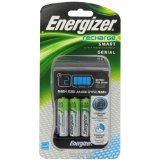 Other gift possibilities
I don't know your family and friends as well as you do, so I'm going to let you think of other things to buy for them that they'll actually use and enjoy, as opposed to sticking in a closet until they end up at Goodwill or in the trash a year from now.
Giving people "add on" items such as batteries, memory or earbuds that make devices they already own more useful (or more fun) shows that you've thought about what they might actually want and need instead of getting them generic (or useless) gifts. There are thousands of possibilities — and they don't need to be tech gifts, either, even though that's what I'm talking about here because this blog is about Cheap Computing, not Cheap Housewares or Cheap Car Parts.