---
February 10, 2015 12:02 AM
Free software
,
GIMP
,
libreoffice
,
Linux
,
Windows
I recently downloaded the latest version of LibreOffice, the free, open source office suite I use when my work requires print-style text formatting, a slide show or a spreadsheet. Or, more often, to read and work with a document prepared in a proprietary...
January 31, 2015 7:49 PM
Chromebook
,
laptop
,
Windows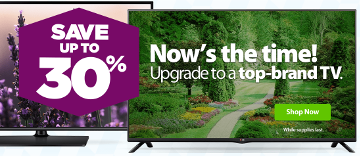 Here comes the Super Bowl!...
---
January 6, 2015 4:42 PM
Chromebook
,
cloud
,
laptop
,
Mac
,
MacBook Pro
,
Server
,
SSD
,
Video
,
Windows
Once upon a time there was a little computer you could carry around with you in a briefcase or in a smaller, specialized piece of luggage. You could open this little computer up so that its keyboard sat on your lap and its screen faced you, although it was usually more comfortable to use if it was...
---
January 1, 2015 12:46 AM
Hackers
,
Security
,
Sony
,
Windows
This is a short post, because it is the one that says good-bye to 2014 and hello to 2015. I am not a big fan of year-end posts, but all my journalist buds are doing them so I might as well do one, too. And the three main things I see happening to us in 2015 are security breaches, security breaches,...
---