May 13 2014 10:21PM GMT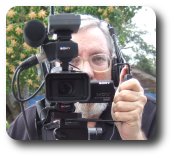 Profile: Robin "Roblimo" Miller

Last week I wrote about an Acer tablet for $89, including shipping — if you bought by May 5. This week that same tablet is $99, still including shipping. If you look closely at the specs, you'll see that the cameras aren't very good, and that claimed battery life is only "up to 3.5 hours." But if you're not much of a photographer, and you don't expect to be watching movies, reading eBooks or doing other tablet-type things for more than three hours away from an electric outlet, this is all the tablet you need — and it's plenty good as a teenager's homework machine if you add a low-cost Bluetooth keyboard to it. But, as they say, "That's not all!" I am suddenly getting hit with all kinds of "one day" and "this week only" specials from major computer vendors.

You've heard of Microsoft, right? Small software company near Seattle? One of their PR people emailed me with a "one day special" on an Acer 11″ laptop, complete with Windows 8.1, for $199 at any Microsoft store. The message got to me too late to put out to y'all without worrying about you driving too fast to your nearest Microsoft store and getting into an accident because you couldn't resist a touchscreen laptop for $199.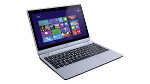 And while I shouldn't admit how snotty I can get with PR people, I asked the poor (probably) intern, "Does it run Linux?" Go ahead. Hit me. As it happens, I know that most Acer laptops run Linux just fine. And if I didn't already have a similar one, I might have grabbed my credit card and headed for the Tampa Microsoft Store.
I've also gotten a one-day offer to buy Lenovo tablets for $199 — an offer that still seems to be good, for either a 7″ or an 8″ tablet, both with claimed battery life up to 18 hours, which is amazing considering that we were happy with two hours of battery life in our laptops just a few years ago.
And this week only (or so they say) You can buy a Lenovo "entertainment tablet" for a mere $99. The one camera is good enough for Hangouts or Skype, but not much else. It is only supposed to go 6 hours on battery. But hey! Major brand tablet for $99? More than good enough for the kids, and good enough for me to take to bed and read library eBooks.
All the tablets I'm talking about today have 1024X600 px screens and uPs that would have been considered crazy-powerful in desktop PCs not too many years ago.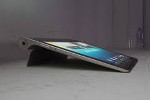 So where are we heading? For a world where the buy/don't buy price point for a major-brand tablet is $100, and we expect to spend $200 or less for a small laptop, and less than $400 for a 14″ or 15″ laptop — or a reasonably powerful desktop PC? It sure looks like it, even if manufacturers are trying to disguise many of their price drops as "one day" or "this week only" deals.
The secret, of course, is that one deal may only be good this week. But next week, and the week after, there will be other deals at least as good.