Jun 30 2014 10:47PM GMT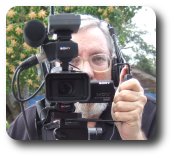 Profile: Robin "Roblimo" Miller
Tags:

This question has been going around and around as long as we've had individual-use computers, which most of us call PCs or "personal computers." We've seen articles from knowledgeable people that told us to turn them off, and articles from equally knowledgeable people that told us to keep them on all the time. Who's right? And why?

To begin with, let's note that computers have changed over the years. Flat-screen monitors are one example. They use a whole lot less electricity than old TV-tube monitors, so leaving them on overnight isn't going to make your electric meter spin like a plate spun by a circus performer. And every flat-screen LED monitor I've ever owned has some sort of "idle" or "standby" mode that switches off the screen itself when it isn't being used.
Is it better to turn my computer off or leave it on all the time?
This is the title of an article at HowStuffWorks.com that looks like it was written in 2000. Said article concludes that no harm will come to your computer if you turn it off and on a few time every day.
Do you need to turn off your PC at night?
A good question, asked and answered by Monte Enbysk at Microsoft.com back in 2009.
Here are some bullet points from that article:

– Turning your PC off uses more energy than leaving it on. Not true. The small surge of power you use when turning it on—which varies per PC make and model—is still much smaller than the amount you use in keeping it on for lengthy periods.
– Turning your PC on and off wears it out. A decade ago, there was something to this, but not today, say Hershberg and others. It used to be that PC hard disks did not automatically park their heads when shut off, and that frequent on/off cycling could damage the hard disks. Today's PCs are designed to handle 40,000 on/off cycles before a failure, and that's a number you likely won't reach during the computer's five-to-seven-year life span.
– Screen savers save energy. Not true. Screen savers, at a minimum, can use 42 watts; those with 3-D graphics can use as much as 114.5 watts, according to Don McCall, a Dell product marketing manager who does power measurement studies for the PC manufacturer. "It's absolutely wrong thinking that a screen saver will save energy," he says.
– Your computer uses zero energy when "off." That's true only if it is unplugged. Otherwise, the PC utilizes "flea power," or about 2.3 watts, to maintain local-area network connectivity, among other things, McCall says. In "hibernate" mode, your PC uses the same 2.3 watts; in "sleep" mode, your PC uses about 3.1 watts. Monitors do use zero energy when turned off.
Basically, Monte says, we should turn our computers off when we're not using them.
And if we're going to do that, let's make sure we turn them off properly. Here's a little instruction piece from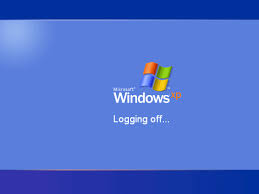 Microsoft that tells us how to shut down our Windows 7 PCs: Turning off your computer properly. For advice on shutting down Windows 8 correctly, we're best off if we turn to this CNet article: How to, uh, turn Windows 8 off.
I've personally never thought a whole lot about how I should start or stop my computers; I just… do it. Maybe I should put them in sleep mode instead of turning them off most of the time. The first person I ever saw using sleep mode instead of the on/off routine on a laptop was Richard M. Stallman. We went several places in Washington D.C. that evening, and he had his laptop up and working in under one second whenever he needed it. That's WAY better than the typical bootup time, even for Linux. I didn't say anything, but before long I got into the habit of putting my laptop to sleep when I wasn't using it instead of shutting it down, then boooting it.
I don't do this with my desktop computer. I don't know why. A personal quirk, I suppose.
Have employees turn their computer off when they go home
Now, if you're in charge of a whole bunch of PCs, turning off unused computers can often result in significant savings. The Eugene, Oregon Water & Electric Board puts out an energy-saving newsletter, and in an article about why you should turn off your computers, says, "IBM, a leading maker of computers of all sizes, tells employees that turning off their computers for one hour each day can save the company $1 million per year in energy costs."
So your business isn't as big as IBM? Still, turning off desktop computers can net you some good savings. And since almost every patch or update to the world's most-used desktop operating system usually requires a reboot, a policy requiring workers to turn their computers off at night means they will update properly — assuming your IT person or people send the patch to users' computers before they shut the boxes off.
So you'll save a noticeable amount of electricity by turning off all the computers you can. Some servers, although not necessarily the office ones, need to stay on 24/7.
But saving electricity isn't everything. Another good reason to shut down unused computers is security. A computer that isn't running is impossible to hack. And if someone *is* trying to do malicious things to your computers, it's a lot better to give them no choice but to try to do their evil deeds when your company's computers are in use, so that your users and your IT people might notice a problem before the intruders do a whole lot of harm.