Feb 21 2013 7:29PM GMT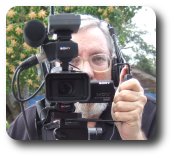 Profile: Robin "Roblimo" Miller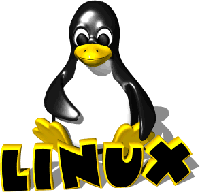 I'm getting ready to update my Linux computer to Ubuntu 12.1. And as I write this, Windows 8 crashes on me! This is not a joke. For real. It happens maybe once a week, which is better than most older versions of Windows. Linux has almost never crashed on me. I mean, maybe once a year over the past 10 years. Anyway, where were we before the crash and reboot? Yes. Updating to Ubuntu 12.1, which is a lot less work than my wife went through "upgrading" from Windows 7 to Windows 8 (and back again).

So why am I using Windows today? Most of the time, I don't. I run Windows only when I'm using Sony Vegas Pro, an excellent (and inexpensive) professional video editing suite. Sadly, none of the Linux/FOSS video editors I have tried were good enough for high-speed professional use. I am about to try OpenShot again. 1.4.3 may have fixed the problems mentioned in this screed. If not, there's KDenlive. I haven't tried it for a couple of years, and it's gone through several release cycles since then.
Video editing is the one and only reason I endure Windows. I've simplified most of my video editing needs to the point where I may be able to use a basic editing program, as long as it doesn't crash and lose work, as Linux video editors I've tried in the past have been prone to do.
Why Do I Love Linux, Considering the Video Editing Problem?
Linux is really and truly more reliable than Windows. Flat-out stable. And the only viruses that attack end-user Linux PCs like mine tend to exist only in sales literature for commercial virus-fighting programs, not in real life. I'll admit: I haven't had a Windows virus for a long time, and (free from Microsoft) Windows Defender is the only anti-malware software I use. Still, a little Linux peace of mind is good in a turvy world, no?
And Linux is free. The lack of dollar cost is nice, but even better is the lack of long secret codes you need to type (or paste) into little forms to make the darn software work. And when installing, no endless reboots. Typically just one. Even more fun: When you install Windows, you then need to install your office software and a bunch of other programs before you can use it. Linux typically comes bundled with LibreOffice, which is as free as Linux itself, and is an excellent office suite.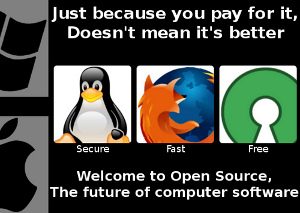 Is LibreOffice Microsoft Office? No. It's different. In some ways it's better, and in some ways not as good. I have used LibreOffice and its predecessors OpenOffice and StarOffice since 1998. I've written three books and countless articles in these free office suites, running on Linux, without a hitch. I've tried Microsoft Office a few times, but frankly, I didn't like it much — surely not enough to spring for even an academic license — or to put out the effort needed to grab a bootleg copy.
And LibreOffice 4.0, which just came out, is WOW! I am amazed. Fast and excellent.
Linux has me spoiled, and after a while it may spoil you, too. Use it for a year, even if you are frustrated at times, and you may find that this old saying is 100% true: "Once you go Linux, you never go back."
There are lots of different styles (flavors?) of Linux. I usually recommend Ubuntu as the first one to try these days. It's popular, support is easy to get (and free), and it works on most hardware without any trouble. But OpenSUSE is good, too. Ditto Fedora and a whole bunch of others, although not all Linux variants (typically called "distributions") are aimed at beginning users.
I can go on and on about Linux, more or less forever. But for now, let me just say, "try it, you'll like it." One great thing about Ubuntu (and other distributions) is the ability to run them from CD or DVD without installing them. They're dog-slow this way, because optical drives are many times slower than the slowest hard drive, but at least you can get an idea of what Linux is all about.
If you're running Windows, you can safely and easily install Linux on your computer with their Windows installer. I've used it more than once with no problem. Chances are, it will work fine for you, too. If not, go to the Ubuntu Support pages and get help. There's lots of it available, mostly for my favorite price: Free!