Sep 18 2014 10:28PM GMT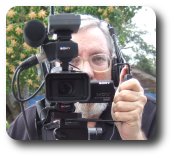 Profile: Robin "Roblimo" Miller
Tags:

I was looking at an IT email "bargain-finder" newsletter last week and spotted a fun accessory I might like to have for my tablet. It was on sale for $35.99, which was $34 less than the regular price. There was no way I could afford to pass up that bargain! Or was there? Hmmm…

I was at a home improvement store later the same day. I was looking at a vinyl accordion door because the one I use to separate my home office from our entrance foyer was starting to look a little tacky. It was on sale, down from $36 to a mere $24.
The next day, at the supermarket, I was bombarded with buy-one-get-one offers, 20% off on this and 30% off on that, and other save-save-save offers to the point of sensory overload.
Oh, my! All those savings!
And this doesn't count the DSLR camera I saw for 25% off its usual low price at a major electronics

retailer or the "free shipping" offer attached to a laptop that was already reduced to the lowest price I had ever seen for that make and model.
Bargains galore!
And now we come to my trick: I didn't buy any of these items.
No, not a single one.
When I thought about them carefully, I realized I could live long and prosper without any of them.
Sure, I'll need to replace the vinyl partition in my office sooner or later, but a good cleaning made it look good enough that I lost my urge to get a new one for at least another few months.
The DSLR camera? I would like to have it, but that's not the same as needing it.
The tablet computer accessory? I have lived nearly 62 years without owning a long graphite pole so I could take better selfies. Somehow, I suspect I will get through at least another few years without one.
And computer add-ons and doohickeys? Many are out there, each one more deeply discounted than the last. And the laptop I already have may not be the newest and slickest one available. But I already own it, so I didn't buy the one I could have had shipped to me for free.
So by simply not buying things I didn't really need, I saved 100% on a whole lot of computers, peripherals, cameras, and other electronic gear. Saving 40% or 50% may sound good, but saving 100% is even better.

So here I am, a few dollars richer than I might otherwise be, simply because I exercised my ability to say "no" when offered deals that screamed "BUY ME TODAY!" as loud as they could.
That's a mighty simple money-saving trick, isn't it? 🙂