Feb 17 2014 10:23PM GMT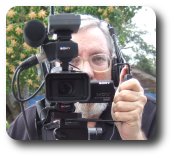 Profile: Robin "Roblimo" Miller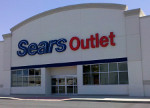 Sears has never been known as a discount store, but they've generally offered decent values on things like tools, work clothes, tires, and appliances. And sales? Sears on sale has always been hard to beat. And now they have SearsOutlet.com online, which has some suprising values — if you're in the right place at the right time, and have a bunch of patience, because buying from the SearsOutlet.com site can be an exercise in frustration.

Sears has been owned by Kmart since 2005. In some IT circles, the joke is that Kmart runs Windows and is failing, while Walmart runs Linux and is going great guns. But is a company's operating system choice as important as other factors? I don't think so. Or is a poor operating system the reason it took me over an hour to make a single-item purchase from SearsOutlet.com?
First of all, let me say that the price was great on the item I bought from SearsOutlet.com yesterday. $188.11 for a compact (20 gallon) hot water heater was $100 less than a similar sized water heater from Home Depot or any other store we checked, and even though it was listed as "reconditioned," it was really new in its original box. An excellent value indeed!
The catch with these SearsOutlet.com bargains is that if they say "This product is eligible for Store pickup" it may mean that it is *only* available for pickup and that they won't ship it. We got lucky. Our local Sears store, less than three miles from our home, had one in stock. If it hadn't, maybe I would have decided to drive to Sebring for one, and maybe not. Cars don't run free, and spending the time for a 130 mile round trip on side roads (longer on the expressway) would have cut into my work hours, and since I bill hourly for a lot of my work, the old expression, "time is money," applies here.
Now let's talk about frustration
Actually buying something on SearsOutlet.com was nearly as bad as buying health insurance from HealthCare.gov last October or November. We spent over an hour trying to get the site to accept a credit card number and complete a sale. We tried getting help from the "live chat" utility, but when the broken-English person told us we needed to type our name (my wife was the one making the purchase) in all caps, we were like "Huh?" And that's when we got lucky, because even before trying the live chat I'd called the telephone customer service line and, after a mere 50 minute wait, managed to get through to a helpful person who freely admitted that the website wasn't working correctly and helped us make our purchase. Total elapsed time from item selection to completed sale: 62 minutes, or just over one hour. Whew!
This was during the President's Day weekend, a time when Sears advertises like mad. I wonder how many sales they lost to people who weren't as patient as we were. It had to be a bunch.
I'm not denying that SearsOutlet.com has some great bargains. Sears is not a price leader in most electronics categories, but on sale? And through SearsOutlet.com? They have some excellent prices. But make sure you check that they are "Products Near You." Something on sale that you must pick up in a store 800 miles away is no bargain.

And, of course, looking for the same items in the store will give you a bit of sticker shock, because prices are likely to be higher. And the Sears.com tablet selection doesn't include the lowest-priced ones on SearsOutlet.com.
But (sigh) out of the 58 low-cost tablets SearsOutlet.com had on sale when I looked, only one was near me.
In July, 2013, I wrote a post titled How Brick and Mortar Stores are Commiting Suicide by Internet. It's not just Sears that hasn't figured out this Internet thingie yet. It's a whole lot of stores. Walmart is notorious for "bricks & mortar bait & switch," where the price of an item is $10 or $20 higher in the store than it is if you buy it online from home, then drive to that very same store to pick it up. This is *not* a way to make your customers love you.
The thing about Sears is that it is just about the oldest mail order catalog sales operation in the world. Since selling online is almost identical to selling with paper catalogs — except that with Internet sales there is no catalog printing or mailing cost — you'd think mail-order merchants like Sears would have adapted to the online marketing world by now. And many have. Land's End is successful on the Internet — and was bought by Sears in 2002 and is now being spun off as a separate company. Haband is another mail order catalog company that has built a successful online sales operation.
So why can't Sears do it?
Why can't Best Buy do it?
And so on. A little business perspicacity combined with some "What do you people want?" customer surveys, and aggresive pricing, should be all a retailer needs to sell successfully over the Internet.
But we see that in far too few cases. And now, because I need a new external mic for one of my camcorders, I will turn to yet another mail-order retailer that has successfully transitioned to Internet sales: B&H Photo, which also still has a retail store in New York, and a phone line you can call and get useful product advice, just as if you were in that store in person.