Jun 17 2014 9:10PM GMT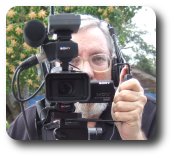 Profile: Robin "Roblimo" Miller
Tags:


There are many ways to run Android OS on Intel (or AMD) PCs. Most of them require at least enough geekiness to make an ISO and reformat a hard drive, assuming you want to keep Windows (or Mac or Linux) in addition to Android. But why would you want Android on a real computer alongside, say, Windows? The people I've talked to who want to do this typically have some favorite Android apps — especially games — they want to be able to use on their PCs, not just on their phones or tablets.

You can dual-boot Windows and Android, just as many of us dual-boot Windows and Linux. Intel even has its own versions of Android, complete with its own installers. But before you decide to download it and start merrily playing your favorite Hateful Birds game, you should read this warning:
*** This is a developer preview release of pre-alpha quality. It is buggy and not highly optimized. You have been warned. ***
I didn't write that sentence. Somebody at Intel did. So this is probably something you shouldn't mess with if all you want to do is play some Android games and use an Android app or two.
Here's another alternative: using Oracle's VirtualBox to install Android as a virtual machine on your PC. It works just fine. 10 steps, which isn't a whole lot.
But if all you're interested in is playing free or super-cheap Android games or running a few Android apps, your best bet is Bluestacks. It installs and loads like an application on your Windows or Mac computer. For me it seems locked in landscape mode (that is, wider than it is tall), which I don't mind. And geeky messing around before you can use it? No. Just start playing. You'll put up with some clunkiness, too, but not enough to make your apps unusable.
Bluestacks is not free. It costs $2/month — or requires downloads of several apps you probably don't want every time you start it up. So I strongly recommend getting Uninstaller from Google Play, which works with Bluestacks, so you can uninstall those unwanted apps in about 1 second each — and bulk-uninstall, too. (I also recommend this app for your regular Android gadgets.)
So there you go. You now have Android (or something like it) running on your desktop or laptop computer.

————
Free bonus link! – An article titled
5 Types Of Apps For Transferring Files To And From Your Android Device
. Totally worth reading if you have Android devices.