---
September 23, 2014 10:41 PM
a
,
A+ exam
,
Degree
,
Employment
,
HR
,
IT
,
Linux

There sure are a lot of IT certifications out there. There are at least five for Linux alone. Since all the certification providers charge fees — often hefty ones — to take their tests, which ones are the most valuable? For this information we turn to Foote Partners, who research this sort of thing all day, every day, year after year. And since a majority of Cheap Computing readers seem to be in the IT industry one way or another, I thought sharing some of the latest Foote Partners research on the value of industry certifications would be nice because even if you aren't in the IT biz yourself, you almost certainly know people who are.
Continued »
September 18, 2014 10:28 PM
Save

I was looking at an IT email "bargain-finder" newsletter last week and spotted a fun accessory I might like to have for my tablet. It was on sale for $35.99, which was $34 less than the regular price. There was no way I could afford to pass up that bargain! Or was there? Hmmm…
Continued »
---
September 11, 2014 6:40 PM
Alert
,
Email
,
Newsletter

Sometimes I go shopping for things I need, and I'm a pretty fair Google-hand and general online searcher. But I also subscribe to several "bargain" email newsletters, and now and then I find a deal on one of them that's good enough to shake me out of my stupor and make me want to sit up and buy something. Not every day, but just often enough to keep reading those emails.
Continued »
---
September 1, 2014 7:43 AM
computer

Step away from that monitor. Put that keyboard down. Now. I mean it. You spend entirely too much time messing with that computer and wandering the Internet. It's time for us to put away computerish things and deal with Real Life — for a few minutes, anyway, seeing as this is the Labor Day season, generally regarded as the end of summer. And you know what? There are many inexpensive ways you can improve your life. Real life, that is.
Continued »
---
August 25, 2014 5:06 PM
College
,
Linux
,
value

A lot of people think getting certified in the use of a given piece of software is the key to an easier job hunt and higher earnings. Years ago, I knew a guy who went through a rigorous certification procedure for SAP ERP and almost immediately bumped his income from about $40,000/year into six-figure territory. Not too shabby! But today we're talking about Linux certification, not proprietary software.
Continued »
---
August 18, 2014 10:54 PM
filter
,
Video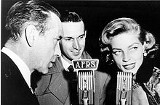 I've written about looking good in video chats (more than once), and about making good video in general — and doing it all with little or no cash outlay. Today I'm going to talk about sound for video, since most news video producers will tell you that good video is 80% sound. When you're trying to get a point across, blurry pictures and clear sound beat clear pictures and muddy sound almost every time.
Continued »
---
August 8, 2014 7:53 PM
BYOD
,
Computers
BYOD, AKA "Bring Your Own Device" is a big deal in the world of companies whose employees use computers and smartphones in their work. It originally came about because many workers wanted slick, new iPhones instead of the old-style Blackberries or other devices their companies' IT departments issued. Computers weren't affected by BYOD-itis as quickly as phones were, in large part because many employers had apps that would only run on one operating system, which limited employee choice. Still, there were workers who wanted to use a MacBook Air and run Windows on it with the help of Boot Camp. And why shouldn't they do this? Security was one reason. But that seems to have been forgotten in this new world of Anything Goes in corporate IT.
Continued »
---
August 1, 2014 1:41 AM
FCC
,
Internet
,
Net Neutrality
I'm personally in favor of Net Neutrality — that is, having all Internet content providers pay the same rates to the broadband ISP oligopolists. And I say oligopolists because there are hardly ever more than one or two available to any given American, and often there is only one. So if you're a content provider, like the company that runs this blog, you have no choice but to send your data to and through one of those 'last mile' providers. And if they want to soak you for that privilege, uh oh! There's not a lot that can be done about it. Meanwhile, of course, the end users (me and you and maybe even a dog named Blue) are paying a monthly fee for Internet connectivity. Say what? Are the ISPs trying to get money at both ends of the pipe? Yes they are. Grrr….
Continued »
---
July 27, 2014 7:20 PM
Hardware
,
IT
,
PC

I recently did an interview for Slashdot with the CTO of a company that brokers used commercial and enterprise IT hardware. Some readers agreed with what he had to say, some didn't, and a few were trolls (which is typical on Slashdot). But today, I want to talk about personal gear, and what I have to say is generally applicable to buying and selling bicycles or air conditioners, too. I've covered this topic before, but it's worth looking at again.
Continued »
---
July 16, 2014 9:08 PM
Video

Let me start by saying you MUST turn your smartphone or tablet on its side to shoot most video — and for most still shots, too. Little vertical-strip pictures are annoying in a world where we have widescreen monitors and TVs showing almost all photos and movies at a 16:9 aspect ratio, and most movies are shot in an even wider format, usually 1.85:1.
Second, lighting is important. Whether you're shooting with a smartphone or a $5000 professional video camera, you don't want the main light source behind your main video subject, a sin called "backlighting" in the trade. As a general rule, you want lights to show the

face of your subject(s). The only time you ignore this rule is when you're going for an artistic effect, like the photo of leaves next to this paragraph — or the person you're interviewing doesn't want his or her face to show. And in that case, you'll want to disguise the voice, too, which is a whole different level of complexity.
Third, headroom. I've mentioned this before, and I'm sure I'll mention it again. "Headroom is a technical term, not just Max's last name. Please keep the top of your subjects' head at the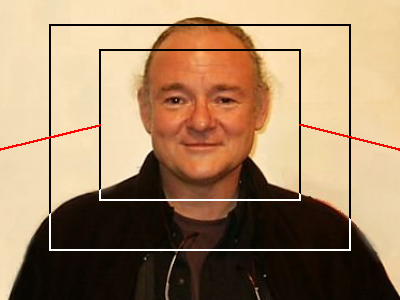 top of the frame, not in the center.
Fourth, not everything needs to be viewed from the height of your face. You might want to take some shots from your waist, so that the person(s) you're shooting look especially imposing. Or you might want to hold your camera overhead to get a view from above. Now and then, you might even want to hold your camera a little off-level, although this is an effect that should be used sparingly so that your audience doesn't think you're incompetent instead of a fine artiste.
Back to the "narrow strip" thing. Here's an impromptu video of Charlie Sheen shot by a fan. Think how much better it would have been if it had been shot in 16:9 widescreen, which it could have been if the person who shot it had been in the habit of turning his or her smartphone 90 degrees to take photos or videos. In fact, if this video had been shot widescreen, TMZ (or a similar gossip outlet) might have paid for it, since they're always in the market for well-shot videos of celebrities embarrassing themselves.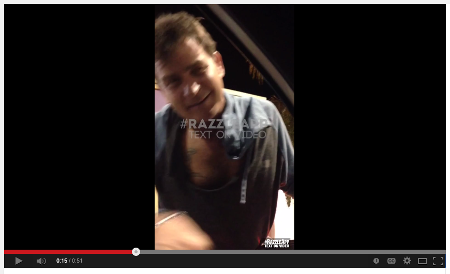 ---