---
December 26, 2014 7:53 PM
Servers
,
Vendors
Finally! The pre-Christmas shopping madness is over. From now through the 1st of January — and often beyond — we're into gift return madness, which can be as irritating as shopping madness. Go to a store? You're kidding me! Both the local Walmart and Best Buy have packed parking lots. Hopefully, you don't have any gifts to return. I only have one, and it's from Amazon so returning it is a breeze. But that's not what makes this time of year special. This is the last week of the year, and is traditionally the best time to get great deals on high-cost items *not* bought through big box retailers.
Continued »
December 12, 2014 10:11 PM
Actually, these "how not to get ripped off" tips are valid any time of the year, not just at Christmas, Hannukah, Festivus or whatever winter solstice holiday you hold dear. The impetus for this post comes from colleague Preston Gralla, but at the end I've included an instance in which *I* got ripped off by basically not believing a company could do something as sleazy as this one did.
Continued »
---
December 1, 2014 5:14 PM
Employment
,
Job
,
Linux
,
Search
The best thing of all is to save money and earn more of it. And now that December is upon us, it's a great time to look for a new job even as you save money by getting your family and friends thoughtful — as opposed to merely expensive — holiday gifts. You may have heard that this is a bad time to look for a new job because many hiring managers take time off around the year-end holidays. What you don't hear as often is that many applicants go into hibernation from now until after January 1, too, so the odds may actually be more in your favor now than in "better" parts of the year. And the work situation is almost always better for people in I.T. than for people in other fields year 'round — including December.
Continued »
---
November 28, 2014 11:40 PM
battery
,
Cellular
,
Computers
,
laptop
,
Modems
,
phone
Yesterday was Thanksgiving, and as I sat at our supper table I thought about how many I.T. advances we've enjoyed in the last few decades, and how we should be thankful for them. So that's what I'm doing today, on Black Friday, instead of shopping.
Continued »
---
November 21, 2014 10:15 PM
Dell
,
HP
About 10 years ago my wife decided to go shopping on Black Friday. She came home from the local mall frazzled and upset. The crowds were huge, she said, with lots of pushing and shoving. And super deals? She didn't see many of them. They had all been snapped up by wormy early birds. And more recently, they're getting snapped up by shoppers who brave the stores on Thanksgiving Day or wait in line all night. So Black Friday isn't all it's cracked up to be for a lot of consumers. For commercial buyers it's different. From now until Christmas is a good time to buy business or enterprise IT gear.
Continued »
---
November 11, 2014 9:35 PM
Android
,
computer
For many years, exercise junkies have bought 'bicycle computers,' which are little devices that hang on your handlebars and, with the correct input sensors, tell you how fast you're going and how far you've come. Some can also measure your heart rate — again, with the correct input sensors. But these devices are obsolete. If you have an Android phone, you can find plenty of free apps that do everything a bicycle computer ever did. And even those 'bicycle computer' apps that aren't free cost very little. The question is, with all those apps out there, which one (or ones) will suit your needs best?
Continued »
---
November 1, 2014 2:24 AM
Android
,
Apple
,
HTC
,
iPhone
,
Phablet
I wanted a big enough cell phone that I would no longer want to carry my 7″ tablet with me in addition to my phone because — let's face it — a 4″ (diagonal) screen simply isn't big enough to be comfortable when reading books. But would "big enough" also mean "too big to fit in my front pants pocket?" An excellent question. And one I answered, "No, it will fit," after visiting retailers that carried both the Apple 6 Plus and the HTC Desire 816, a pair of phablets that have 5.5″ (diagonal) screens and similar overall dimensions.
Continued »
---
October 24, 2014 8:44 PM
IBM
,
keyboard
,
Mouse
,
Wireless

Several friends and I got into a discussion of the famous IBM Model M keyboard. Unicomp still makes those keyboards, starting at $79. And while Wikipedia says, "Unicomp has had difficulty making them profitable because they rarely break, and most retailers will not stock such an expensive keyboard," they keep on making them. But this was not the keyboard my wife decided I needed as an early birthday gift. She got me a more modern, quieter keyboard that has its own good qualities, including some it shares with the Model M.
Continued »
---
October 20, 2014 7:01 PM
Acer
,
Chromebook
,
Dell
,
laptop
,
toshiba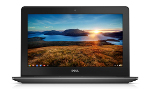 My wife and I have a daughter, Tina, who (with aid from her husband, Chucky) helped us out during some dark months after I had two heart attacks in one week and couldn't work. Now it was our turn. My wife and I are doing okay financially (in large part because we're extremely frugal) so when Tina needed a new computer my wife said, "No problem, we'll get her a chromebook. They're only $200."
Continued »
---
October 6, 2014 9:40 AM
Amazon
,
Cellular
,
Ebay
,
iPhone
,
samsung
I'm looking at smartphones because I want something with a little more battery life and a better camera than my current, long-in-the-tooth Samsung Galaxy Victory. This phone is on a Virgin Mobile $35/month plan that includes (sort of) unlimited data and messaging and five hours of talk time. I've never come close to maxing out the talk time or my 4G usage, which means this is all the plan I need, and then some.
The only potential problem with buying a phone from Virgin is that they have a limited selection, and don't always have the latest gear. This may bother some people, but not me. I am more interested in finding tried and true hardware for a good price than in buying the latest, greatest, and most expensive. So here I am, shopping Virgin for the best Android phone I can get for less than my arbitrary limit of $200.
Continued »
---