---
March 9, 2015 7:13 PM
IT
,
Security
Bryan Conklin is the founder and CEO of Zylo, an IT service and consulting firm in W. Palm Beach, Florida. This was essentially a one-question interview. The question: "What are the most effective and lowest-cost security measures a small business can and should take?"
March 1, 2015 2:36 AM
IRS
,
online
,
Software
I have been a loyal TurboTax user for more than 10 years. Specifically, I've used TurboTax online so I could use any of the computers in my house to work on my taxes. But this year? I decided it was time to shop around instead of blindly shoveling $79.99 toward Intuit, the company that owns TurboTax. I limited my shopping to the "big three" tax prep providers: TurboTax, H&R Block, and TaxACT. Why? Because taxes are serious business, and a lot of people, including me, feel more comfortable using tax prep software that has been used by millions of people and, therefore, is likely to have few or no bugs.
Continued »
---
February 27, 2015 12:18 AM
IT
You own a small(ish) business. Or maybe you don't, but you work for one. At the very least, you almost certainly have friends who own or manage small businesses. And all of you should know the basics of PR, but probably don't. Not many small businesses know how to do effective PR. In fact, not all that many *big* businesses or PR agencies are good at it. This is silly, because PR doesn't need to be expensive or complicated to be effective.
Continued »
---
February 23, 2015 5:40 PM
Lee Drake specializes in Microsoft technology, including their cloud products. He's honest enough to refer clients who don't want to use Microsoft to people he knows who can serve them better than his company, OS-Cubed, can. This is a major "plus" mark if/when you're choosing an IT consultant or vendor: the admission that no one person or company knows everything about everything.
---
February 10, 2015 12:02 AM
Free software
,
GIMP
,
libreoffice
,
Linux
,
Windows
I recently downloaded the latest version of LibreOffice, the free, open source office suite I use when my work requires print-style text formatting, a slide show or a spreadsheet. Or, more often, to read and work with a document prepared in a proprietary office suite like the one Microsoft sells. And after I finished my download, I donated $10 to The Document Foundation, which maintains LibreOffice. I didn't have to pay $10 for the latest version of the software, but I did because it's the right thing to do — and also because it's almost always less expensive to support a free software project than to buy commercial software.
Continued »
---
January 31, 2015 7:49 PM
Chromebook
,
laptop
,
Windows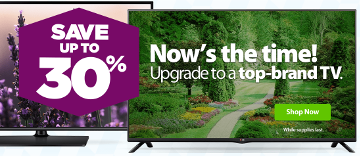 Here comes the Super Bowl! And there it goes! Suddenly, there is no compelling reason to buy an even bigger HDTV than you already have, especially if you're an American male. And low-cost laptop prices seem to be rising slowly after their annual post-Christmas slump. But they *are* rising, and once tax refunds start hitting there will be more buyers for both laptops and TVs, so if you want to buy either one you'd better get moving, at least if you want to get the best deals available before the end of the tax refund spending season, which we can loosely call June 1.
Continued »
---
---
January 6, 2015 4:42 PM
Chromebook
,
cloud
,
laptop
,
Mac
,
MacBook Pro
,
Server
,
SSD
,
Video
,
Windows
Once upon a time there was a little computer you could carry around with you in a briefcase or in a smaller, specialized piece of luggage. You could open this little computer up so that its keyboard sat on your lap and its screen faced you, although it was usually more comfortable to use if it was on a desk or table. In any case, it was small, expensive, and underpowered. It was something you used because you didn't have access to your 'real' computer. But this has changed. Laptops, even Chromebooks, are becoming primary computers for a growing number of people, especially those who use their computers for business.
Continued »
---
January 1, 2015 12:46 AM
Hackers
,
Security
,
Sony
,
Windows
This is a short post, because it is the one that says good-bye to 2014 and hello to 2015. I am not a big fan of year-end posts, but all my journalist buds are doing them so I might as well do one, too. And the three main things I see happening to us in 2015 are security breaches, security breaches, and security breaches.
Continued »
---
December 29, 2014 11:18 PM
We are now into the post-Christmas TV sales hiatus, which experts in the consumer electronics field tell me lasts until about a week before the Super Bowl, which is February 1 this year. It seems that a whole lot of men feel the Super Bowl is a good excuse to buy a 240″ ultra-HD Supervision(TM) TV. So if our old TV is getting blurry, we only have a few weeks to glom onto a new one at an out-of-season discount price.
Continued »
---