---
December 6, 2012 6:14 AM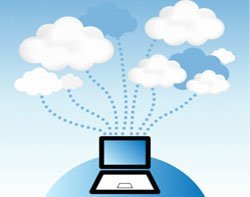 Our scenario: A small financial services business with 20 Windows XP desktop computers, 5 employees with their own Android tablets, 2 servers for printing and Outlook, including the CMS built into Outlook 2010. Besides that, their two most-used programs are MS Office (they have a copy on each desktop), plus Adobe Dreamweaver and Adobe Photoshop, which are used almost entirely by their two in-house Web developer people, who also serve as their IT department.
Their Web site is hosted by a small but reliable local company they chose because its owner is good friends with one of their Web people. They do offsite backup the old-fashioned way: they have a remote (USB) hard drive that holds a duplicate of all their data, and every evening either the President or one of the two VPs takes it home with them. In other words, this is a basic "it just grew" small company IT structure. Not fancy, but it works fairly well, with only a few outages every week that are generally caused by Microsoft Exchange Server crashes.
Continued »
November 27, 2012 7:56 AM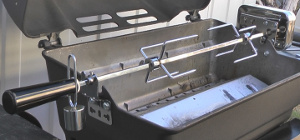 This is a Cheap Computing blog entry that has nothing to do with computers, except that everything said here applies to buying computers, software, and computer parts as much as it does to BBQ grills. And the Internet figures heavily in the shopping process, as does a bit of cleverness and the realization that big companies don't always give you the best deals.
Continued »
---
November 20, 2012 8:23 PM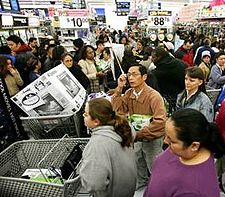 Last year, for the first time, my wife thrust herself into the heaving, pulsating mass of depraved shopaholics at our local mall on Black Friday. She says it was a horrible experience, and she'll never do that again. But can't you get great deals on Black Friday? Isn't a 300-inch HDTV for $99 worth camping in front of Bust Buy for a week? Not necessarily, especially since, aside from a very few come-ons, you can do better shopping online almost any day of the year than you can on Black Friday at a physical retailer. And even if you must attend a shopping event to make you feel like a true-blue American Christmas shopper, why not make it Cyber Monday, which you can experience from your computer at home?
Continued »
---
November 15, 2012 7:55 PM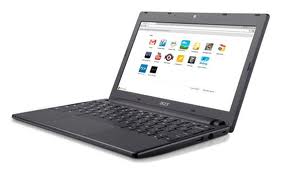 A friend wrote a ZDNet piece about a $199 Chromebook. Hmmm…. that looks a lot like my Acer Aspire One, which I bought, including Windows 7, from Wal-Mart for $285 just two months ago. That model is no longer on sale at Walmart.com, and the lowest price I find for it as I write this article is $302.99 at Amazon. So if I am happy with Chrome OS or plan to install Linux — but not Windows — on my netbook, $199 is a pretty good deal. If you add Windows 7 or Windows 8 for $99 (price at time of writing; Windows 7 is also $99), you have saved exactly nothing. But wait! You can add Linux (I installed Linux Mint) to your 11.6″ Acer for exactly $0.00. The millions of people around the world who have longed for a laptop from a major manufacturer that doesn't carry a Windows tax can celebrate. Your wish has come true! Yay!
Continued »
---
November 7, 2012 7:42 PM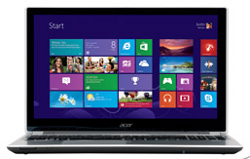 How do we know this? Because Computerworld blogger Preston Gralla compared the prices of two identical Windows 8 laptops, one full of crapware sold through Amazon, and a "clean" one sold through microsoftstore.com. The no-crap one was $699, while the polluted one was $599 (when this story was written; prices change). Not only that, Preston says, but "if you have a machine with crapware on it and want it cleaned, you can bring it into a Microsoft store — and the price you pay will be $99." So do we save $100 by purchasing the junked-up computer? Maybe, maybe not. But if we get one, the first thing we want to do is get rid of the junk that infests it. Here's how:
1) I recommend this for everyone using Windows 8 on a computer that doesn't have a touch screen: Install Classic Shell so you have a usable interface similar to the one on Windows 7 or XP.
2) Go to Settings -> Control Panel.
3) Find and click on Programs and Features
Now comes the fun part: Deciding which programs you need and which are garbage.
For instance, on my little Acer Aspire, the Realtek USB 2.0 Card Reader is essential if I want to read the little SD cards my camcorder uses. And the Synaptics Pointing Device Driver makes my touchpad work.
HOWEVER, humans sometimes make mistakes.
If you are human, there's a chance that you might make one yourself, one day. Today might even be that day, and removing a critical bit of software like…. oh, I don't know…. your wireless driver… might be today's mistake. So this is a good time — right now, before you start deleting software — to set up a "restore point" you can back up to if you remove useful software by mistake.
Now you can delete all the software you don't recognize. And if you remove something my mistake, go to the restore point, restore it, and no harm is done.
One important bit of software that will nag you like crazy is the trial version of whatever pay-for anti-malware package the computer vendor stuck you with. I personally use and recommend Windows Defender, which is a free download from Microsoft.
So continue removing screwy-sounding software until you get rid of it all.
After you're done, pay yourself $100. You deserve it!
—–
PS – Windows computers have been sold with a full complement of crapware for many years. This is not something new in Windows 8. And if you are contemplating buying a new Windows 8 computer, you should see if the one you want or something similar is available at Microsoft's own computer store. They have some decent deals from time to time.
---
November 1, 2012 7:02 AM
According to a survey done by a California API development company called Apigee, 44% of mobile users who have problems with an app delete it immediately. We're talking about free apps, so the users aren't concerned about price. They're concerned about usability. And not only will user delete apps that irk them, but 32% "tell my friends and colleagues how bad it is" and 21% complain about the app on Facebook and Twitter." Maybe free isn't necessarily all it's cracked up to be.
Continued »
---
October 29, 2012 11:34 PM

"It" in this case is the gee-whiz-it's-wonderful new iPad. Or maybe it's the Samsung Galaxy. Or the Microsoft Surface RT, which has something amazing attached to it in the TV ads: a keyboard. Amazing! Who would have thought you could attach a keyboard to a tablet computer and use it to write emails, books, and stuff like that? What a wonderful world we live in. Next thing you know, we'll have complete personal computers, with built-in keyboards, that you can carry around with you — like the ones for which I got a promo email a couple of days ago.
Continued »
---
October 23, 2012 8:31 PM
I was about to buy some RAM. Nothing fancy, just 8GB of DDR3 for a common-as mud HP desktop. My wife asked, "Have you looked for coupons?" I had not. So she did. And she found several paste-in-the-code "online coupons" that cut the cost of my RAM in half. We're talking major brand goodies here, from a "world famous" retailer, complete with full warranty. I had to try three different coupon offers before I found one whose code worked. So what? I saved $25 in return for about three minutes of searching anjd pasting. You, too, can do this on all kind of parts and peripherals, sometimes even on complete laptops and desktops. The amount of money you can save is crazy — to the point where is no excuse for not couponing online.
Continued »
---
October 15, 2012 8:53 PM
I say "Windows 8" in this post's title because Microsoft is determined to have you use Windows 8. If you buy a new computer in 2013 or beyond, it will have Windows 8 installed instead of an earlier version. And if you buy a computer running Windows 7 now (or have bought one since June 2, 2012) you can upgrade it to Windows 8 for a mere $15. Have an older computer running Windows 7, XP or Vista? The upgrade costs $40, which is still a pretty good deal, especially compared to earlier Windows upgrade prices. Then you'll need to get a utility to give Windows 8 a usable desktop for regular computers that don't have touchscreen displays, but that's both free and easy. I wrote about Making Windows 8 Usable on Laptop and Desktop Computers — for Free last week, and hopefully you've taken that advice (or soon will). Which brings us to installing useful productivity programs on our shiny new Windows 8 computer, which is the first thing I did after making its desktop usable with Classic Shell.
The first productivity programs I installed were LibreOffice, Chrome, Bluefish, and GIMP.
Continued »
---
October 8, 2012 6:28 PM
Windows 8 has a groovy "Metro-ish" interface with giant buttons on your screen, great for a tablet computer or a smarty-pants cellular phone. Win8 is also speedier than Windows 7, which is faster than Windows XP, so a Windows 8 upgrade is absolutely worthwhile from a performance standpoint. But using Windows 8 with a keyboard and mouse instead of a touchscreen? Strictly from hunger! It's a good thing there are ways to make Windows 8 act like the same darling Windows you've grown to love (or at least tolerate) over the years. Even better, the most essential Windows 8 add-on utilities and productivity applications are Free and Open Source, and they're also free of charge. So get ready to make Windows 8 — a great update bargain for $39.99 or less — your new favorite version of Windows.
Continued »
---