Oct 23 2012 8:31PM GMT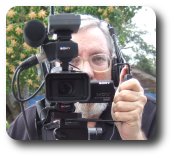 Profile: Robin "Roblimo" Miller
I was about to buy some RAM. Nothing fancy, just 8GB of DDR3 for a common-as mud HP desktop. My wife asked, "Have you looked for coupons?" I had not. So she did. And she found several paste-in-the-code "online coupons" that cut the cost of my RAM in half. We're talking major brand goodies here, from a "world famous" retailer, complete with full warranty. I had to try three different coupon offers before I found one whose code worked. So what? I saved $25 in return for about three minutes of searching anjd pasting. You, too, can do this on all kind of parts and peripherals, sometimes even on complete laptops and desktops. The amount of money you can save is crazy — to the point where is no excuse for not couponing online.

My wife's online coupon searching tactic is simple: She does a Google search for any item she wants to buy. Let's say she wants a Logitech trackball. She types in the words, "Logitech trackball" and adds the word "coupon" so that her search is for "Logitech Trackball coupon." Her search results look something like this.
Bear in mind that Google individualizes search results, so your Google site list may not be exactly the same as my wife's, but is bound to be similar — and, like hers, is bound to come up with a whole lot of potential coupon codes, some of which are valid and some of which are expired or require some condition you don't meet, such as (I'm making this up) "only valid for shipping addresses in Northern Thailand."
But wait! There's more!
You should not only search for coupons related to the item(s) you want to buy, but also for ones related to the retailer(s) where you are most likely to buy it. A non-computer example is Bed, Bath & Beyond, which so consistently runs "20% off" coupons and other pretty good deals that it is senseless not to check for coupons before you buy from them either online or in one of their many stores. For example, I bought my Cuisinart coffeemaker from them, and you can bet I did not pay $89.99 for it.
Funny thing: The coupon I printed out and took to the store (BB&B is so close to me that it seemed silly to order online) was expired, but they took it without batting an eye. My wife says BB&B printed-out coupons never really expire. Who knew?
Searching for Coupons vs. Browsing for Deals
When you're searching, you already know what you want. Whether it's a Logitech trackball or a specific type of coffeemaker or car, your mind is made up, and you're just looking for the best possible deal on it. Browsing is a whole different animal. Let's look at Slickdeals for an example.
Slickdeals constantly changes the items shown on its front page, with an emphasis on tech stuff and gadgets. You can even just check their computers page or deals from an IT-oriented vendor such as Tiger Direct if you like.
This is browsing, not searching. You're indicating an interest in a general class of items, i.e. "computer stuff" and keeping an eye out for things that might make your life better. This is good in that you might see something you never thought about buying before but will improve your work productivity. At the same time, browsing can lead to useless impulse buying. You need to ask yourself, "Do I really need a Mitzak Obamney commemorative plastic Tiffany-style chandelier?" before you hit the "purchase" button. Otherwise you can end up with closets full of items like Claudia Schiffer Palms and Johnny Diesel & the Injectors CDs.
When browsing for bargains — really, all the time, not just then — you need to remember that "because it's cheap" or "because it's on sale" or "because I have a coupon" is never a good reason to buy something. No, you need to buy only what you need or really want. Then, and only then, does it make sense to buy it, no matter how big a discount that coupon you found on retailmenot.com (or a similar site) will give you.
NOTE: There are many coupon-finding and discount-hunter websites I did not mention that are just as valid as retailmenot.com or slickdeals.net. I used these two as examples because people I know personally recommended them to me.