Jul 16 2014 9:08PM GMT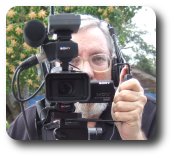 Profile: Robin "Roblimo" Miller
Tags:

Let me start by saying you MUST turn your smartphone or tablet on its side to shoot most video — and for most still shots, too. Little vertical-strip pictures are annoying in a world where we have widescreen monitors and TVs showing almost all photos and movies at a 16:9 aspect ratio, and most movies are shot in an even wider format, usually 1.85:1.
Second, lighting is important. Whether you're shooting with a smartphone or a $5000 professional video camera, you don't want the main light source behind your main video subject, a sin called "backlighting" in the trade. As a general rule, you want lights to show the

face of your subject(s). The only time you ignore this rule is when you're going for an artistic effect, like the photo of leaves next to this paragraph — or the person you're interviewing doesn't want his or her face to show. And in that case, you'll want to disguise the voice, too, which is a whole different level of complexity.
Third, headroom. I've mentioned this before, and I'm sure I'll mention it again. "Headroom is a technical term, not just Max's last name. Please keep the top of your subjects' head at the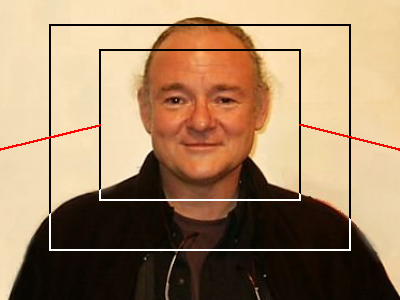 top of the frame, not in the center.
Fourth, not everything needs to be viewed from the height of your face. You might want to take some shots from your waist, so that the person(s) you're shooting look especially imposing. Or you might want to hold your camera overhead to get a view from above. Now and then, you might even want to hold your camera a little off-level, although this is an effect that should be used sparingly so that your audience doesn't think you're incompetent instead of a fine artiste.
Back to the "narrow strip" thing. Here's an impromptu video of Charlie Sheen shot by a fan. Think how much better it would have been if it had been shot in 16:9 widescreen, which it could have been if the person who shot it had been in the habit of turning his or her smartphone 90 degrees to take photos or videos. In fact, if this video had been shot widescreen, TMZ (or a similar gossip outlet) might have paid for it, since they're always in the market for well-shot videos of celebrities embarrassing themselves.