Sep 16 2013 12:01AM GMT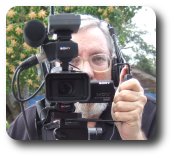 Profile: Robin "Roblimo" Miller
Back in January I wrote a post titled Nine Free and Easy Ways to Look Your Best in a Video Interview or Chat. In that piece I talked about simple things you could do (like smile, which most people don't) to look your best on camera. Today I'm going to talk about why you may need a webcam better than the minimum-quality one I talked up in the "Nine Ways" post. And I'll tall you why I no longer use Skype for remote interviews.

Let's start with Skype. Or rather, without it. Skype's biggest defect is recording, because it doesn't do any. You need to supply a third-party recording program, and all the ones I've tried relied on local screen capture on my computer. Because of this, recording quality is dependent on my home office Internet connection, which is subject to weather problems, and in summer in Florida we deal with thunderstorms almost every day. Wouldn't it be better to have the recording utility built into the video chat system? To record in the cloud, as it were?
Well, yes.
And that's why I'm enamored of a new video chat system called Zoom.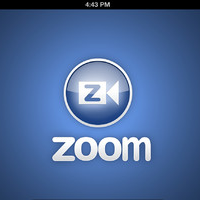 Zoom has a built-in recording utility that is crazy-easy (one click) to use, and it does a great job of equalizing sound levels across multiple users. Zoom also automatically records the person who's speaking unless told specifically not to. This is a great little feature. And an undocumented feature is that Zoom is wonderful to record you talking and possibly showing your desktop without anyone on the other end. In other words, it's great for making vodcasts (video podcasts) or "selfie" YouTube videos.
Zoom has a free version that does all I've needed to do so far. If you're going to have conversations longer than 40 minutes you'll want to pay $9.95 per month for the business version, which is not exactly a break-the-bank fee.
Zoom's one big defect, at least for me (and specifically because I make videos for Slashdot) is that it doesn't work with Linux. Windows, no problem. Mac and Android are also a go. But you can't use Zoom if you're interviewing people who run Linux. Oh, well. They say they're working on a Linux port. I am eager to try it.
Google Hangouts, which also records in the cloud without requiring add-on software, works with Linux. The way you record is a little convoluted. First you need to find how to set up a Hangout and invite people. You will need to read the instructions to get it right. And if you're going to record your Hangout it must specifically use Hangouts on Air.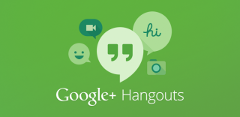 A major frustration with Hangouts early on, that seems to have been fixed, was poor video:sound synch. I was usually able to correct the problem during the editing process, but it was not fun. This problem kept me from liking Hangouts as much as I might have otherwise. Now I like Hangouts just fine, and use them often.
Here's a Slashdot video I made recently with Google Hangouts: Apple Has a Lot In Common With The Rolling Stones.
Ron, the interviewee, used the webcam on his laptop. I used a good high-definition Logitech webcam that cost me about $80 at a chain electronics retailer.
This is a recent purchase that replaced the Logitech C525 I used to use, that for some reason never got along well with Hangouts. A friend I interviewed had a similar problem with the same model Logitech. I do at least one remote video interview every week these days, so I decided to buy the better 'cam and the problem has gone away.
So far, all my videos have been edited after shooting rather than visible live. I "broadcast" them on a YouTube channel that shows nowhere, then I download the recordings as MP4s and delete them from both YouTube and Google Plus, where they also appear. Could we do live videos? Certainly. And before long we may. And possibly multiple-participant video panels, too.
Like me, ZDNet columnist Jason Perlow uses a lot of Logitech gear. He spends more than I do, as you can see in this article. I don't think Jason produces better quality video or sound than I do, but if you have a Corporate Daddy to buy your gear, as Jason does, his recommendations are valid.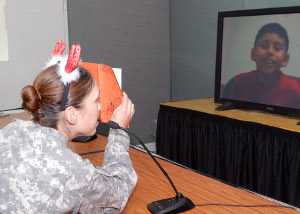 The main thing is, remote video conferences cost a lot less than flying people around the country or around the world to meet in person. Yes, soldiers would rather be with their little ones in person, and sales managers would rather have lunch and possibly a drink with prospects than do video meetings, but with tight budgets, video contact may be the best we can afford much of the time.
Luckily, with Google Hangouts and Zoom raising the quality bar for video conferencing, it's easier than ever to talk with friends and business contacts via the Internet as long as you have a half-decent connection, a half-decent webcam, and — especially if you are hosting the conversation — a decent headset, ideally with a noise-canceling microphone.