May 20 2015 1:54AM GMT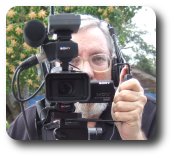 Profile: Robin "Roblimo" Miller
Tags:
"Cloud, cloud, and cloud" are the three words we hear over and over when we ask business IT experts for money-saving advice. But we've heard some other good ideas, too.

Let's start with Gene​ Gerovich, CEO of MyBizGeek in Brooklyn, NY. He says:
BACK-UP EVERYTHING!!! Emergencies cost money. Lots of money! Have what you need backed up somewhere daily or even as data is edited. This can be done automatically and if something fails, it will take your IT pro minutes to have you back up and running, saving you time and money.
We can't hear or say "back everything up!" loudly or often enough. And hardly anyone listens (including ourselves) until we have a lost data disaster or two.
John Fitch of Airon Corporation shared this advice with us:
Search for free alternatives – GOOGLE is great for this. Many Microsoft programs have free alternatives out there.
Invest in your own employees. IT guys aren't cheap. If you've got employees who've got an aptitude for it, invest in them and further their knowledge. Just don't forget when review time rolls around.
Used Equipment – Not every business needs cutting edge equipment in order to get the job done. Tons of places offer used office equipment that can be everything you need and more.
Ben Owens of eComfort.com says,
Say goodbye to yesterday's technologies: Get rid of paper. Everything about paper is wasted money. From the printers and fax machines themselves to the toner, parts, repairs necessary to keep them running. How often do you really need to have that paper printout? Most likely you can accomplish more by keeping it digital.
And about that cloud… Ron Perry, founder of egniteBIZ says,
One of the best methods to minimize IT budgets is to work in the cloud. By leveraging such tools as Google Apps and Dropbox you can create a work environment that is inexpensive, runs on a solid backbone and is completely reliable. Support is also included with these services. By doing these two things you have no need for a local and usually expensive server and in turn will not need to pay for IT services & maintenance on these two core aspects of most businesses.
All true. These suggestions should give you plenty to mull over during lunch. And if you act on these ideas, along with the ones I wrote about here and here, you ought to be able to carve a nice-sized hunk out of your IT budget.