May 13 2013 6:44PM GMT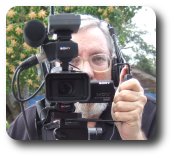 Profile: Robin "Roblimo" Miller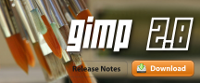 What do you do with a graphics editor? What I mostly do is crop and resize photos, and sometimes take screenshots. Once in a while I overlay some text. That's about it. I don't do much with print, and haven't for many years, so Photoshop's ability to get ink colors just right means nothing to me. So what if I found a free program that would do all the graphics work I need to do? I'd jump on it, right? And what if it ran in Linux, Windows, and Mac OS X? Wow! I'd double-jump on it — and I did, long ago. It's called the GIMP, for GNU Image Manipulation Program, and I use it almost every day. In fact, I used it to prepare the thumbnail for this blog post.

To show the process, I made a short, silent (but with music) video using another free software tool, Screencast-O-Matic, that I also use all the time, and that deserves its own blog post in the near future.
Here's the video:
See how easy that was?
And I went slow in this demo so my actions would be more obvious to you.
My normal time from screenshot to thumbnail is less than a minute. 🙂
I'm not going to give you detailed instructions on how to use the GIMP, since it comes with built-in help, plus amazing online documentation in a number of popular languages.
There are other free (in both senses of the word) graphics programs out there, but the GIMP has always helped me do what I needed to do with a minimum of fuss, so I keep on using it even though I regularly test competing software.
Am I a GIMP fuddy-duddy? Maybe. If so, that just shows how mature (proven) and stable a program it is.