Jul 9 2013 5:04PM GMT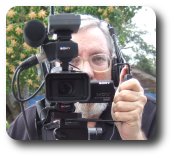 Profile: Robin "Roblimo" Miller

I'm talking about government data, and there's a lot of it out there. It's not really "free" since your tax dollars paid for it, but it's free to use, and it's now getting concentrated in one handy place where you can use it however you like. This bonanza is at the data.gov website, which carries the tagline, "empowering people."

Here are some of the datasets featured on the front page of data.gov:
Medicare Provider Charge Data
Credit Card Complaints
BLM Solar Energy Zones
May 2013 USCIS FOIA LOG
April 2013 USCIS FOIA LOG
Science Cinema
Medicare Provider Charge Data tells you how much Medicare providers in different parts of the country charge for common inpatient and outpatient procedures. You need this information if you sell anything to anyone in the health care business. Or if you're a young doctor looking to join a practice or you invest in standalone MRI facilities. Or anything having to do with health care, period. And this is just one dataset in one section of data.gov. Health care alone has eight major subdivisions for you to explore.
Just think what you can do with this data if you're an IT person interested in working in the health care field — or who is already working in health care and wants a new, interesting project that will not only exercise your own curiosity but will help your employers. All free for the taking. Go for it!
Credit Card Complaints needs no further explanation. The Consumer Financial Protection Bureau isn't well-integrated with data.gov yet, but this is a work in progress. Keep an eye on it.
BLM Solar Energy Zones is another obvious one. Good info to have if you're in or would like to be in the solar energy business.
USCIS (US Citizen and Immigration Services) Freedom of Information (FOIA) Requests logs — again, exactly what the name implies. Interesting to many even if they're only useful to a few.
Don't forget: This site is not yet fully populated. Give it time… but there's already lots of interesting information on it or findable through it. Poke around and look for yourself.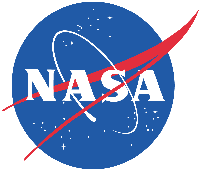 ScienceCinema seems — at least to me — to be a misnomer and a washout. The many buttons on that page lead to text and .xls links, not videos (as you would expect). One forlorn, unmarked text link called "Text File," plus some digging around after clicking on it, found this lecture video. From 2010. Disappointing. NASA has a great video collection, and I'm sure the government has produced many other cool videos that should be linked from data.gov.
Even if they're only entertaining or pretty rather than useful, we Americans like movies. Why not give us more of them at data.gov?
Shortcomings aside, data.gov is a great idea. Some of it is has been up and running for a good while (as in from 2007 and earlier), but a lot is new. Really new. Some of the pages I skimmed were put up as recently as July 6, which was last Saturday.
Links to all (or even most of) the U.S. government's public data in one place would truly be a wonder. We seem to be on the road to that (free) information nirvana. I hope it comes to us sooner, rather than later.