May 27 2015 3:47PM GMT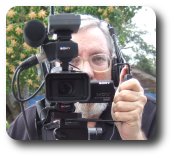 Profile: Robin "Roblimo" Miller
Tags:
In accordance with Betteridge's law of headlines, the answer is "No." You're better off waiting until July, and whether it's a business or personal purchase makes little difference. Nowadays, the consumer market tail wags the commercial market dog. Vigorously. The difference between the two is getting blurry, anyway, what with the growing popularity of "Bring your own device" corporate computing.

According to Lifehacker, July, August and September are the premier computer-buying months. So you'll want to keep any computers that are still working — but you want to replace anyway — until then.
But if you must buy something now. Business Insider says May is the best time to buy office furniture.
Back to laptops: I've asked IT experts for tips on how small (and not so small) business can save money on IT. The latest installment in that series is titled More Money-Saving IT Tips from Business Experts, and the last paragraph of this article contains links to the two earlier installments.
This has to do with laptops because one suggestion I got, but have not yet run, was to buy laptops instead of desktops. The man's idea was, most computer-oriented workers have a desktop at work plus a laptop to take home and work on there. So why not, he asked, dispense with desktops and just buy laptops for most of your workers?
A good question. And the answer really is, "Except for workers who do processor-intense tasks like video editing or graphics design, a laptop is probably more convenient."
And, really, laptop prices have dropped enough and specs have improved enough that I'm thinking about making *my* next computer a laptop and hooking my big 24″ monitor to it for video editing.
I see laptops advertised in the $400 range that will do everything I need done, and desktops with similar processors and RAM that are nearly as expensive.
My trackball will hook to a laptop as easily as to a desktop. All my data storage is on external USB drives (with backups in the cloud) anyway, so why not go the laptop route?
Of course, I'm self-employed, so if I decide I want to replace my desktop with a laptop, and I have the money to buy one, I can go right ahead and do it.
If you're a boss, you might want to consider giving your employees a computer purchasing allowance equivalent to the price of a laptop you'd buy for them, and letting them choose their own make and model. Some may want to add funds and buy a top-end Mac LighterThanAirPro Book. Others might prefer the extreme portability of a hybrid laptop/tablet or even a tablet with a bluetooth keyboard.
The question of what an employee who quits or gets fired should do with a computer for which the company has contributed part of the purchase price may make this particular subset of 'Bring You Own Device' impractical to put into effect unless you are willing to lose that investment if that worker departs while the piece of equipment still has value.
As far as company data, you ought to have a contract with all employees that says something like, 'any corporate data will stay with the company and be wiped from any computing device you own or use, with our IT people doing the wipe.'
—–
As a rule, summer is one of the best times to buy enterprise or commercial IT hardware — and to sign up for cloud services, too. Many companies have up to 1/3 of their employees out on vacation in June, July, and August, which means getting approval for a purchase can be so tedious that buying gets put off. The vendors, who may also be short-staffed, often get desperate for sales. This is the time to ask for discounts, especially if you're taking bids from three or more vendors — which you really should do all year.
Here are some links to articles that purport to tell you the best time of year. Read them with a grain of salt (I do), and they're a little more consumer oriented than I like. Still, there are some underlying truths here that make (at least) a fast skim of these articles worthwhile.
Lifehacker: The Best Time to Buy Anything During the Year
Us News & World Report: 9 Ways to Save Hundreds When Buying a New Computer
Consumer Reports: When to Buy for Getting the Lowest Price on Products
makeuseof.com: When is the Best Time to Buy a New Windows Computer?
Daily Worth: The Best Times to Buy Big-Ticket Items