Dec 1 2014 5:14PM GMT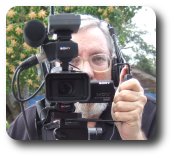 Profile: Robin "Roblimo" Miller
Tags:
The best thing of all is to save money and earn more of it. And now that December is upon us, it's a great time to look for a new job even as you save money by getting your family and friends thoughtful — as opposed to merely expensive — holiday gifts. You may have heard that this is a bad time to look for a new job because many hiring managers take time off around the year-end holidays. What you don't hear as often is that many applicants go into hibernation from now until after January 1, too, so the odds may actually be more in your favor now than in "better" parts of the year. And the work situation is almost always better for people in I.T. than for people in other fields year 'round — including December.

This doesn't mean you should stop saving money. But I'm sure you remember Benjamin Franklin's famous saying, "A penny earned is a penny saved."
Something like that, anyway.
I'm thinking about job hunting because I'm looking at a press release from Foote Partners, a Vero Beach (FL) firm that researches employment trends — and charges employers major bucks for their reports. As a journalist I get summaries of their latest findings for free. And the one that jumps out at me this December, on your behalf, is that "Messaging and Communications Skills" are up 8.3% in market value, while operating system skills are down 4.4%.
To you, as a worker trying to better your lot in life, this means that no matter how much you love Linux, your resume should emphasize your messaging and communications skills up top and talk about your OS skills farther down, perhaps as part of a series of bullet points.
And when it comes to OS skills, some years ago an IBM mainframe marketer told me, "The companies I deal with use almost every operating system there is somewhere in their operation, and they expect their systems people to be familiar with all of them."
This doesn't mean employers necessarily expect you to be an expert with every OS ever developed, but that you should be at least passingly familiar with the popular ones, and that even though it's wise to list them on your resume so that keyword resume-match programs don't kick you out, it's silly to put a lot of energy into enumerating your operating system knowledge.
Unless, that is, you have given a speech at a FOSS conference or a presentation at your local Linux Users Group. Both of these activities show that you have "Messaging and Communications Skills" over and above your operating system knowledge.
Foote Partners reports have also pointed out, over and over through the years, that "hybrid" people are inherently more valuable to employers than one-dimensional workers. If you're a programmer who has also done some accounting or you're an accountant who has also done some programming, this increases your value immensely, so don't sell a combination of skills short when it comes to a job search or salary negotiation.
If you're working for an auto parts company as a programmer, for instance, and you know the difference between a universal joint and a constant velocity joint, you are obviously more valuable to your employer than someone who doesn't know that brake pads and brake shoes aren't the same thing.
Another interesting datum in the latest Foote Partners report is that IT certifications haven't gotten more valuable lately. Collectively, additional income based on the 347 IT certifications they track is only up 0.65% in the last quarter.
This isn't all bad, considering that this is the 6th quarter of certification value increases — following 13 straight quarterly losses — and remember that this is an overall statistical view of the IT and programming work category and doesn't necessarily apply to the company you work for now or one you would like to work for, given a chance.
And how do you get that chance? By going after it, of course! Sending out resumes is but one thing you can do. Nowadays, social media use is at least as important and is more likely to find a job that exactly suits you than you are likely to find by scattering resumes into the wind — which may also alert your current employer to the fact that you're looking, which might be good and might be bad. But assuming you don't want them to know, contacting targeted friends and business associates is more discreet than a broadband job search by a factor of several thousand.
A C-level executive I worked for a dozen years ago just sent me (and presumably others) a note saying he has sold his current business and is looking for a CEO job with a start-up or fast-growth tech or media company. I hear about this sort of opportunity from time to time, and if I run into something that sounds right for my friend I'll be sure to pass it on to him.
Note that I worked for him, not the other way around. Have you ever thought about asking people who have worked for you about jobs you might want? It's just as valid as asking former employers for job leads — and in management, the people who worked for you may have as valid a view of your skills as anyone else.
What's more, a canny employer (or for a CEO candidate, a BoD or selection committee) might give more weight to what former employees say about you than what they hear from colleagues who know you in other ways.
After all, a good part of a manager's job is to find, train, motivate, and retain talented workers. And even if you're not a manager now, you may wish to become one at some point, so it's wise to practice thinking like a boss as soon as possible.
Come to think of it, you are a manager. You may only be managing yourself, but that counts. And as an important act of self-management, try bucking conventional job-seeking wisdom starting right now and spend this December looking for a better job.
Even if you don't find one (or don't find one you want) you'll get a better idea what you're worth in today's job market — and you might even decide your current employer is worth staying with for another year or ten.