Apr 25 2014 10:21PM GMT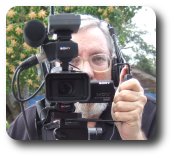 Profile: Robin "Roblimo" Miller
…it usually is. This applies to any purchase, and in the age of the Internet, you can get swindled by people as far away as India or China. And don't think this doesn't happen. It does. And it happened to me.

This sad tale is about a Schwinn adult trike I wanted to buy because, with my advancing decrepitude and a growing balance problem, it is no longer safe for me to ride a two-wheeler.
I rather like the Schwinn Meridian (pictured here) not only because it looks classy, but because it pedals smoothly and quietly. It has an aluminum frame, which means it's lighter, and therefore easier to pedal, than most trikes.
Walmart sells these trikes, including shipping, for a bit less than $290. Various eBay sellers want anywhere between $239 and $586 for them (as of 4/25/2014).
I have no idea why anyone would pay more than the Walmart price for one of these things. They also pop up, new, on my local Craigslist for $200, so someone obviously has a grey market channel going on. Good for them!
And then I spotted one on eBay for $65. Including shipping, and I bought it via PayPal. It was supposed to get to me no later than April 16.
Guess what? That trike isn't here, and today is April 25th.
This doesn't mean I'm out $65, but that I need to go through a mildly cumbersome routine with eBay and/or PayPal to get my money back.
Let's face it: That $65 price was too good to be true, especially since it included shipping from Hong Kong to Florida.
A bunch of other vendors popped up around the same time, all selling similar Schwinn trikes for $65, $60, $70, $99. In other words, at unbelievably low prices.
They all seem to be gone from eBay now.
And the eBay seller from whom I bought was no longer an eBay member as of April 16, when I tried to send him/her/it a "where's my trike?" message through eBay.
Remember: eBay guarantees that you'll get your merchandise when promised, and that it will be as it was represented on their site.
I knew this when I popped $65 for a trike I didn't really expect to get. It was a risk-free deal for me — even better, I got this blog post out of it!
So you have now heard my "too good to be true" story. The purchase could have been a blade server or a laser printer.
So watch yourself out there! We all know we should avoid the guy in the parking lot selling tools for even less than Harbor Freight (which is just about the cheapest place there is to buy tools). The same applies — maybe more so — to people selling over the Internet.
I have gotten some great deals on Craigslist (and a few bum ones), and I've sold a few items there, too.
I've gotten many good deals through eBay, too.
Note that it is *safer* to buy through eBay, because of their guarantee, than it is to shop on Craigslist.
As you shop at your local flea market, on Craiglist or on eBay, remember: "If a deal looks too good to be true, it probably is," and make your purchasing decisions accordingly.