Jan 4 2013 8:01PM GMT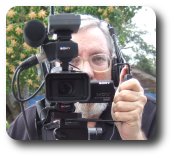 Profile: Robin "Roblimo" Miller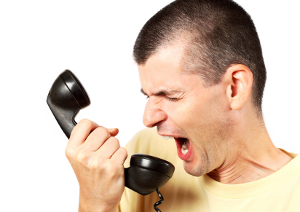 You survived Christmas and got the shiny new iThingie you'd been lusting after. Or you got yourself a new Adenoid smarty phone to replace the venerable dime-a-minute voice-only cell phone you've had for the last six years that needed a new battery. Or maybe you got a laptop or TV. Whatever it was, it is now time to call tech support. Don't cry! It doesn't have to be a horrible experience. Irritating? That goes without saying. But if you follow my advice, it won't be a totally terrible experience.

What generated this column was my attempt to get a new Virgin Mobile Android phone activated. It was an HTC Evo V 4G, on sale for $149 — and out of stock as I write this a few days into 2013, so it's a good thing I grabbed one when I did.
I was happy to activate the new phone on my own via the Virgin Mobile website, but I mistakenly clicked a button for "activate" instead of for "switch my number." Whoops!
I looked around for a way to undo my mistake, and kept getting told to call Virgin Mobile at 1-888-322-1122. So I called. And got stuck in an endless maze of voice menus, none of which held a solution to my problem. Being an American, I started punching "0" while yealling, "Human!" at the recorded voice. And yelling "Operator!" Then I stated screaming obscenities at the phone, and after about eight minutes of that, I was connected to a person.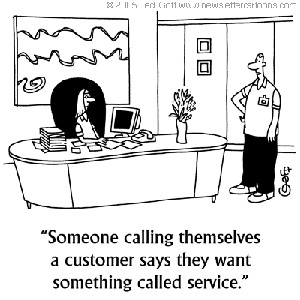 And the person not only failed to help me, but was hard to understand and, somehow, managed to switch me from the $35/month plan I'd signed up for (and paid for) to a $45/month plan, so that when I tried to make a call, my new phone still didn't work because, it said, I had a zero balance in my account. Grrr….
I called again. Same insanity getting an actual human to answer, and once again a human in The Philippines, but this one was so flirty that if I wasn't married, I would have asked for her home number. She was no more able to get my old cell number switched over than the first one, though. She put me on hold, where I waited and waited.
At least I have (as you probably do, too) a speakerphone, so I could set the handset down and do some computer work while waiting. Which I did. And when the phone call dropped… anyway, I called back. Screamed until I got another nice young lady, although this one was extremely hard to understand, and didn't seem to have the slightest idea what I wanted, namely to have a working phone on the $35/month plan I wanted all along.
I could hear a male voice (a trainer?) behind the operator's, and eventually I was told that I needed to get my account number from my previous cellular provider before they could move the phone number over.

Interesting. The prior provider only used my phone number, as far as I knew. In 5+ years, I never knew I *had* a separate account number. I called the old company's customer service number. I don't believe I had ever called it before. But guess what? Endless voice menus, none of which had an option for "retrieve account number." So I screamed obscenities, and eventually I got a human (after a long period listening to a recording that said they were experiencing a heavier-than-usual call volume, I'd have a long wait, etc.) who gave me the account number.
Another call to Virgin. Fine. Screamed obscenities until I got a human. It was a Filipino girl I could understand. But she didn't understand my problem with the $45/month charge vs. $35/month, and said she'd need to get a supervisor, could I please wait on hold, it will only be a minute, sir?
Except that after about 15 minutes on hold, it was midnight, and that's when they close down, so I was cut off.
Note that at this point I have spent at least two hours on the phone, and my new Android phone is still not activated. I am not happy.
So I turn to Facebook and leave a nasty message on Virgin's Facebook page. And a nasty message about #VirginModbile on Twitter. I had emailed after the first fruitless phone call, but had not gotten a response, so I did not try another email.
At this point, I was no longer a pissed off customer, but a journalist doing research. If I was going to go through all this irritation, at least, I figured, I ought to get paid for it.
And I learned something: that there is a crew of Virgin Mobile people they term "Virgin Angels" who monitor Facebook and Twitter and solve problems for upset customers.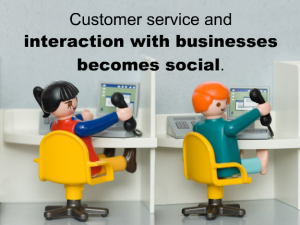 Well, well, well. If I had known that in the first place, I could have saved myself a whole lot of irritation and frustration. And gotten a working phone a lot sooner, too.
So now you know this, and you know how to get customer service from Virgin Mobile without listening to useless phone recordings or being on endless hold. And in the end, thanks to help from two Virgin Angels, all my problems got solved and I even got a month's credit for my trouble. Nice!
But what if you're calling someone other than Virgin Mobile?
What you need to do, before making a customer service or tech support call is go to the GetHuman website and see what they say is the best way to get service or support from the company you need it from. There are other, similar websites, but none of the ones I tried came anything close to GetHuman, which had not just unpublished company phone numbers and tricks to bypass the awful voice menus that make us all so angry. (The trick for Virgin Mobile is to say "Live adviser" or "It's something else" when you get a voice prompt)
GetHuman even has free iPhone and Android apps. Or you can just punch GetHuman.com into your Web-equipped phone's browser and you'll get a mobile (simpler) version of their site. Very nice!
Please save this advice and pass it on to friends, relatives, and coworkers. The amount of aggravation you save might start an entire new wave of niceness in America — and heaven knows, we could use one!