Dec 12 2014 10:11PM GMT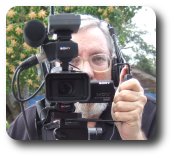 Profile: Robin "Roblimo" Miller
Actually, these "how not to get ripped off" tips are valid any time of the year, not just at Christmas, Hannukah, Festivus or whatever winter solstice holiday you hold dear. The impetus for this post comes from colleague Preston Gralla, but at the end I've included an instance in which *I* got ripped off by basically not believing a company could do something as sleazy as this one did.

Preston's piece carries the weighty title, Don't want to get ripped off this holiday season? Check these 5 apps and sites first.
The only site both Preston and I use is The Wirecutter. It's a little soft and consumer-ish for me. I'm more into NewEgg, TechDealDigger, LogicBuy, and Monoprice, which is a good, low-price place to get cables and connectors but seems to have nothing but gift-type stuff on its front page during this year's Christmas frenzy.
My wife reminds me, too, to search for "coupon" every time I buy anything online for more than a few buck, and to use both the site's and the item's names as search terms along with "coupon." I have found some surprising deals this way, including free shipping on a recent specialized bicycle part purchase I never would have expected to find covered by any kind of coupon.
Now back to Preston, who wrote, "The New York Times recently published an eye-opening article that found 'the people who study the holiday discount bonanza say that our knee-jerk reverence for these discounts is misplaced.' In fact, the article found, very few so-called deals offer any kind of discount at all."
Well, well, well. Are you surprised? I'm not. I say over and over that the best time to hunt for Christmas specials is January, when vendors are trying to dump leftover stock. And even then, be careful. 'Leftover stock' often means stuff nobody wanted to buy, often for good reason.
So shop carefully, whether for home or business use, and remember the old purchasing agent's rule of getting at least three quotes for everything you buy.
Finally, how I got ripped off
My problem was with MagicJACK. I expected little from this bottom-of-the-barrel VOIP service. We were cutting our local cable company (Brighthouse) loose in favor of faster and lower-cost Internet service through Verizon FIOS. Due to an unexpected "bundling" discount on HD cable, we grabbed that, too. This left phone service, where Verizon has done some horrible things to us in the past, and is not particularly cheap today.
Our home phone number is used by family and a good number of businesses. The "family" thing is the big one; my wife spends hours on the line with her daughters in Maryland most days.
And our (originally) landline phone is still a venerable home business number a lot of old but still worthy contacts have in their Rolodexes. So we want to keep it, but not to spend much doing so. Hence MagicJACK.
But the service was atrocious. I mean voices fading out on either end. Calls not going through. A truly horrible piece of PC software for checking voicemails and other functions. And worst, once we connected with a number, our keypads were disabled, so we could not use the endless "For Croatian, dial one, for Mongolian, dial two" voice prompts that inflict corporate America these days.
I let MagicJACK ride for a couple of months, then decided enough was enough, and signed up with one of the next-cheapest services, the reasonably-reviewed BasicTalk.
I'm linking to BasicTalk on Amazon not because I get a commission from them (I don't) but because it's a good source of honest reviews on a lot of items. I should have checked MagicJACK on Amazon, too. It's not *horribly* reviewed, but I could have done as I often do and check the one-star reviews to see what kind of pitfalls I might encounter.
The problem came when I left MagicJACK and they wanted $30 to let me take my venerable phone number with me. Oh, we're so sorry, several reps said, but that's company policy and I can't do anything about it. Another one said, check our FAQ page. It's right there.
Huh? I finally found mention of that $30 fee, on the 7th page of one FAQ topic. Amazing. Would you have searched that deep on a site for a charge you would not expect from any legitimate business? Neither would I.
So MagicJACK got me. This might even be a legal, if unethical charge. I haven't yet talked to the FCC FTC, BBB or others who might help. But you know I will. This is the first time I can remember when a vendor literally got me "coming and going," and I don't like it a bit.